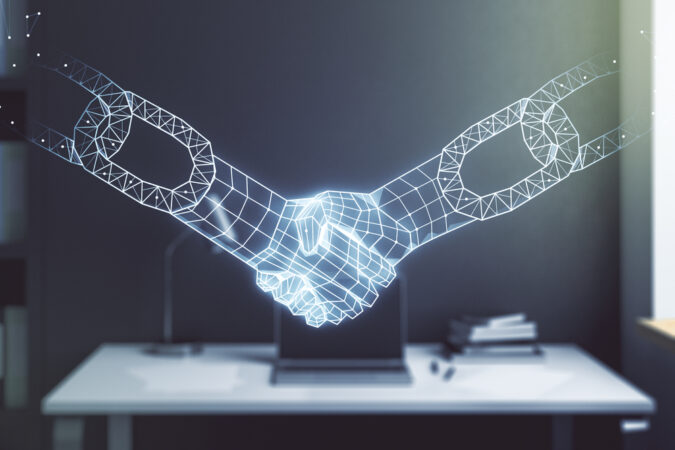 As per the latest reports, Blockchain.com has gone ahead and shared its achievements with its users and the entire crypto community. The firm has announced that it comes close to completing its first 10 years in the cryptocurrency sector.
Furthermore, the exchange has revealed that it has recorded a tremendous amount of transactions for cryptocurrencies. According to Blockchain.com, in a decade's time, it has achieved cryptocurrency transactions worth $1 trillion.
This is one of the greatest achievements that Blockchain.com has overcome ever since its launch. With the latest achievement, Blockchain.com, which was previously known as Blockchain.info has demonstrated its high user demand in the crypto-verse.
The exchange is currently counted among some of the most prominent and widely popular exchanges in the cryptocurrency industry. Although many cryptocurrency exchanges rose to fame, only to fall, Blockchain.com has continued increasing its user base and demand.
The chief financial officer (CFO) of Blockchain.com, Macrina Kgil, share the achievement of the exchange through her institutional blog page. In the blogpost, Kgil revealed that the transactions they have revealed are just for the transactions that have been processed for Bitcoin. These transactions have reportedly taken place among real cryptocurrency users.
Kgil has revealed that they have not included the transactions that the exchange of Blockchain.com currently handles.
She stated that just recently, their exchange has managed to hit a new milestone, which has not been achieved by many exchanges in the crypto-world. Their exchange has managed to surpass the $1 trillion milestones for cryptocurrency transactions.
She stated that so far, the exchange has transacted a tremendous amount of transactions for Bitcoin. She stated that so far, their platform has transacted almost a third of the total Bitcoin transactions that have taken place since 2012.
Kgil stated they are confident that they have offered one of the best wallets for Bitcoin to their users. Initially, when they launched their wallet, it was only limited to transacting and holding Bitcoin. However, the wallet continued evolving with the passage of time and kept adding more trading assets to it.
As of now, the Blockchain.com wallet supports several digital assets including Pax Dollars, XLM, ETH, BCH, and BTC. Furthermore, Blockchain.com also offers several integrations that are associated with its own services.
Some of the major integrations it offers include support for hardware wallets, interest-bearing savings services, cryptocurrency exchange, and many more services.
Kgil stated that now that Blockchain.com has achieved a new milestone, it is aiming to look at the industry in a different way. This is the reason why the platform is going to change its strategy around its operations and the way it deals with cryptocurrency advancements.