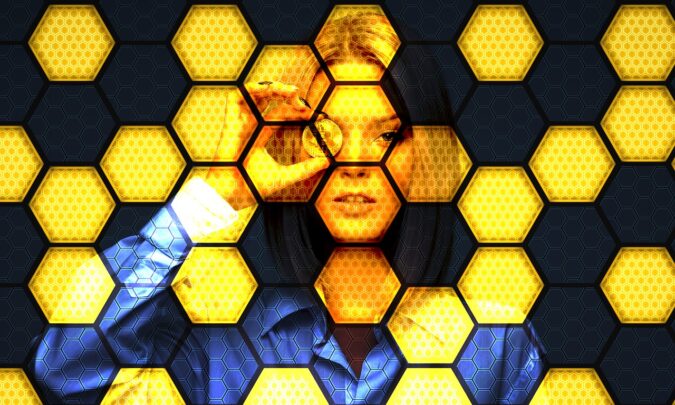 One of the key value propositions of blockchain technology has always been its innate ability of decentralizing products and services, particularly when it comes to offering more democratized accessed to similar services. The newest area where the technology's democratization efforts can be visibly seen is that of governance and it seems that the community has now joined this cause. A digital assets exchange, Bitrue has now joined the ranks of a number of other service providers who are ready to embrace a governance approach that's more community-based. Therefore, as of July 27th, it has decided to hand over listing votes to the exchange's users.
The listings team of the digital exchange will collect project suggestions from the feedback they receive on social media and then analyze the prospects and legitimacy of the project. The community will be able to vote on the projects that are able to pass through a rigorous and thorough due diligence process. The native token of the exchange, which is named Bitrue Coin (BTR) will be staked by the voters for participating, when it comes to these listing initiatives. Once a certain threshold is reached by a coin that's up for voting, it will be listed on the top and then become open for trading.
The users who are able to stake coins in listing initiatives that turn out to be successful will be airdropped the newly listed coins. Eventually, Bitrue is also planning to give its users decision-making powers for other governance and management areas, such as any additions made to the Power Piggy product, including new trading pairs or developing new platform features. The Power Piggy product is basically an investment tool that allows users to select the coins they want to invest in and is also able to generate daily interest into their accounts.
A number of forthcoming projects eligible for voting will be focused on the blockchain ecosystem that are already supported by the exchange, such as Solana, Hedera Hashgraph and Cardano. While a community-governance angle can already be found in blockchains like Cardano and Polkadots by design, such transparent governance mechanisms are certainly not the norm.
True transparency and democratization hasn't been possible, as envisioned, due to the centralization of some services. One of the leading perpetrators are digital exchanges because they have opaque mechanism for decision-making regarding platform use. These practices have resulted in consternation in the past amongst the community, with Coinbase's historical listing practices as an example.
Any rumors about the exchange listing a new token would automatically reduce purchases of the same in other venues before the unveiling. Nonetheless, it appears that other platforms are moving on the same path as that of Bitrue and ShapeShift is one of them. A recent announcement by the digital asset exchange was regarding an initiative for dissolving its corporate structure and moving towards a community-operated framework. This new and decentralized structure will use its FOX coin as governance and ownership tokens. Considering the importance community has in blockchain projects, other platforms may also adopt the same approach.