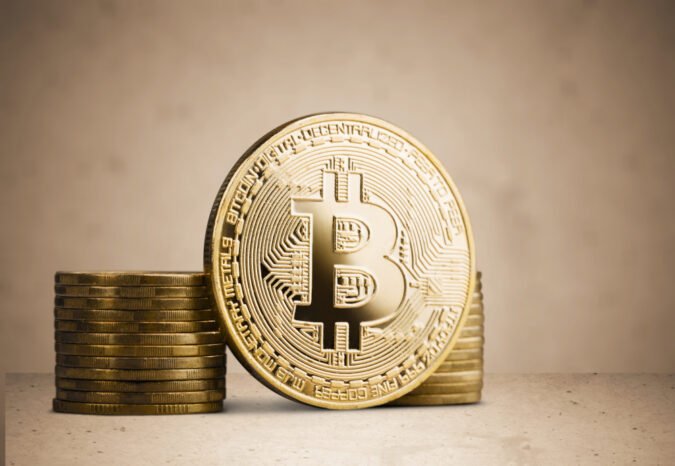 If you are familiar with cryptocurrency, then there is no doubt in saying that you would have a really good idea about Bitcoin (BTC). Whenever it comes to making investments in cryptocurrencies, the entire cryptocurrency community looks up to Bitcoin's trend.
Being the largest cryptocurrency in the world, Bitcoin has a lot of responsibility and despite all the resistance from other crypto-creators, Bitcoin does represent the entire cryptocurrency industry.
If you start paying attention to the cryptocurrency market and its trend, you would realize that the entire cryptocurrency sector tends to follow Bitcoin. In most instances, if Bitcoin's price goes up, the overall crypto-trend turns bullish and it turns bearish if Bitcoin's price dips.
Therefore, you also wish to invest in cryptocurrencies, you will need to pay close attention to how Bitcoin performs. The year 2021 has been filled with highs and lows for Bitcoin. As the year 2020 turned stepped into 2021, Bitcoin continued with its bullish trend.
Its price kept rising until January 10, 2021. That was the first time in 2021 when Bitcoin faced its first dip when its price slumped from $40k per BTC to near $32k per BTC.
Bitcoin continued with the trend and then struggled to hit $35k per BTC until the beginning of February 2021. Then it was on February 6, 2021, when Bitcoin hit $46k per BTC.
By February 21, 2021, Bitcoin was hitting $58k per BTC before landing below the $50k mark. This trend continued until March 6, 2021, and then Bitcoin again lifted its price, growing all the way up to $61k per BTC on March 14, 2021.
Then in mid of April, Bitcoin crossed the $60k per BTC barrier, hitting an all-time high of $64.8k per BTC on April 14, 2021. However, Bitcoin's price was not able to keep its head high above the $60k figure for long and its price fell below the $60k per BTC figure.
From that point onwards, Bitcoin's price kept struggling between the $40k per BTC and $55k per BTC figure. This back and forth movement of Bitcoin continued until May 16, when Bitcoin experienced its worst plunge of the year 2021. Over the course of time, Bitcoin's price was slashed into half from the point of its all-time high.
From mid-May, Bitcoin's downfall continued and the investors solely depended on the crypto signals that would give them a reliable piece of information. This is when the month of July came to an end and Bitcoin's price rose back for the first time since mid-May.
That is when the price of Bitcoin continued surging and it continued all throughout the month of August, September, and October. Then it was mid of November when Bitcoin hit its all-time high of $68.9k per BTC on November 10, 2021.
Since then, Bitcoin's price has continued deteriorating and by now, it has come to a point where it has come close to $54k per BTC. From November 27, 2021, Bitcoin's price has been facing a dip and it is fluctuating between $53k and $54k per BTC figure.
According to data from TradingView and CoinMarketCap analysis, Bitcoin will soon be experiencing a bullish run. The bullish run will come to Bitcoin in the mid of May just like it did in the month of April after a slight dip from March. At that point, it is expected that Bitcoin will be hitting a price between $71k and $73k per BTC.