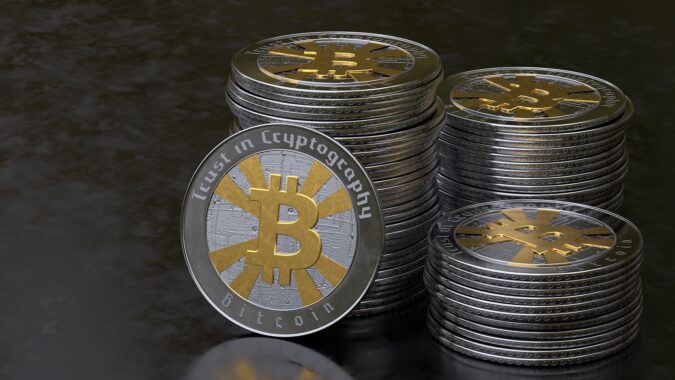 Michael Lee Strategy's founder is convinced that the good old days of Bitcoin will be back soon. He thinks Bitcoin is ready than ever before to ride another long-lasting rally that would take the value of Bitcoin to further heights. He bases his prediction on the rationale that currently nor in the near future, there is going to be any Fed Policy creating hurdles in the way of Bitcoin.
Michael Lee, who had founded an investment management firm after his name "Michael Lee Strategy", has been optimistic about Bitcoin's future outcome. Lee's investment management company is involved in the investment and planning of wealth management. Because of Lee's reputation in the investment advisory field, his company has acquired some of the world's richest people as clients. In the past, Lee had been associated with high profiled entities including Morgan Stanley.
Lee was talking to Fox Business Monday where he informed how much he is hopeful about Bitcoin.
He was asked to give comments on Bitcoin's declining value particularly when it had reached US$ 64,000 i.e. its all-time high. In response, he suggested that decline is because since last year the world has endlessly printed paper money which had side effects. He also denied that the latest increase in the value of Bitcoin was due to the rumor that Amazon might start accepting Bitcoin. He denied that if Amazon is looking to hire a person with a crypto background then this means that Amazon has integrated Bitcoin.
However, with regard to the future outcome of Bitcoin, Lee stated that the good old days of Bitcoin will be back very soon. He believes that the next crypto rally will be mostly capitalized by Bitcoin. He also claimed that the upcoming Bitcoin boost will be long-lasting and will return unthinkable profits to Bitcoiners.
He explained that Bitcoin isn't something that is greatly driven by market forces and demand and supply. Instead, it is difficult to even make anyone understand that this isn't the way how Bitcoin moves. In fact, Bitcoin boost is driven by momentum and a trend, suggested Lee. He advised Bitcoiners to keep their Bitcoins intact and wait for the good times, which are just around the corner.
Lee was so optimistic about Bitcoin that he even predicted that in the near future Bitcoin will even go past US$ 64,000.
When question why is he so positive about Bitcoin's future, he replied that because he does not see any hurdles in the path of Bitcoin. He explained that the worst hurdle of them all could be the issuance of any restrictive policy by the Fed. However, neither Fed has issued any such policy nor intends to do so in the future. If the US hasn't taken any action for curtailing the usage of Bitcoin then the rest of the world will too follow the US's lead.
In the end he said that the future of Bitcoin is in safe hands and the bad days won't last any longer.