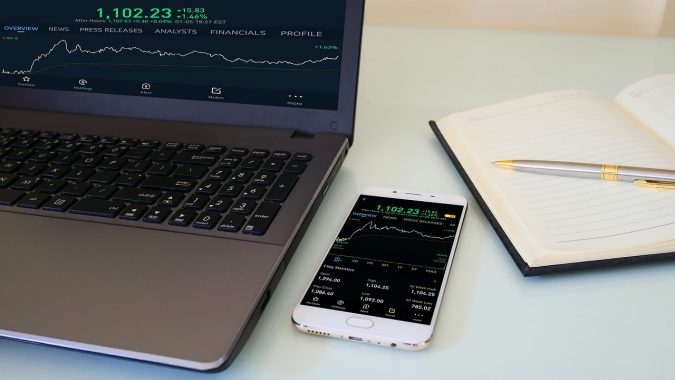 "Nifty" is the new name given to the abbreviation of Non-Fungible Tokens or NFT. It is said that the name "nifty" suits more than the word "NFT" as it sounds more catchy and unique. But either way, the concept of nifty and/or NFT is like an alien for the majority of the world. The lack of understanding of NFT's concept is true perhaps because it is part of an industry with which a handful are familiar.
NFT is in reality a component and part of the crypto industry – an industry that is dependent upon digitalization. However, the popularity of NFT is growing at a fast pace basis because it is the newest method of making huge monetary earnings.
An NFT is a mix of collectibles contained either in imagery form or in short video visuals. As they are collectible items belonging to someone special therefore they have huge value. For instance, a Youtuber is known as "Ali", is currently trying to sell her pictures which she had drawn throughout her professional career. The Youtuber has said that she is looking for a price somewhere above US$ 500 K. Although this is a big money looking at the phenomenal growth of NFTs in the past year, her expectations can become true.
But like other products, NFTs too have their drawbacks. Particularly, they can be misused and abused and the person buying them could become a victim of fraud as well. In an effort to avoid being a victim of NFT fraud, a podcast has been made public by TechSpective. In this podcast, the chief guest was Shashi Prakash who is the co-founder of Bolster and working as Bolster's CFO as well. The podcast is spread over a series that contains an overall 5 parts.
Through the podcast, the chief guest has discussed and elaborated on the concept of NFT and why it is increasing. In addition, Prakash has also laid down the advantages and disadvantages of NFTs as well. Most importantly, Prakash has pointed out that the incidents of NFT frauds are rampaging. He then spoke about how one can identify whether or not the NFT is fraud.
Prakash pointed out that there several active scams relating to NFTs. He stated that these fraudulent NFTs have been put for sale by fraudsters for the purposes of misappropriating the funds of victims. He pointed out also that these fraudsters have developed identically similar prototypes of authentic NFT sales houses. Thereafter, these scammers use social media platforms for promoting the sale of fake NFTs at replica auction houses. Once the victim has taken the bait, they then commit fraud upon innocent victims, elaborated Prakash.
The podcast is highly informative and provides great insights into how NFT frauds are caused by scammers. Most importantly, the podcast also provides for mechanisms through which a person can avoid becoming a victim of NFT fraud.