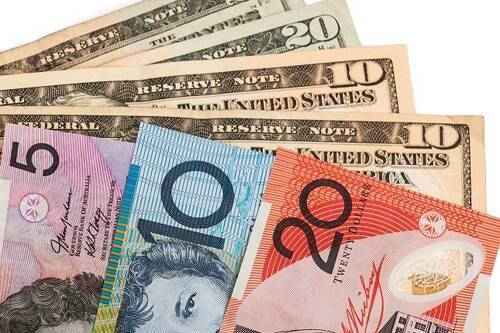 With the risk-aversion sentiment dominating everything in the market, the AUD/USD pair traders have returned early on Friday. That said, the Australian pair recorded 0.14% in intraday losses in the vicinity of 0.7310 after it refreshed on its daily low points to settle at 0.7299 following its first drop in the course of three days. It should be clearly stated here that the risk-sensitive pair made a refresh of its annual top to 0.7348 the day before.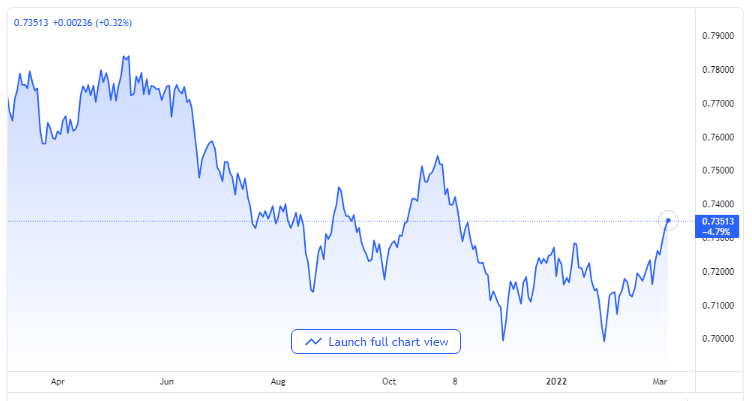 AUD/USD price chart. Source TradingView
Nuclear Fears Mount
Russia has shelled the largest nuclear plant in Europe sited in Ukraine, and it has been the cause of the latest risk-aversion atmosphere while it clarified doubts in the market about the Russia-Ukraine dialogue that struck an accord to allow for the safe passage of civilians in Ukraine's capital, Kyiv, on Wednesday.
The strike on the nuclear power plant in Ukraine increased fears about high radiations and a possible renewal of what seems to be associated with the Chernobyl fear just before Senator Marco Rubio quoted a Ukrainian diplomat he spoke with to calm the fears.
Taking to his Twitter page, the US Senator said that another Ukrainian official just confirmed that a reactor was struck and it is not active with fuel inside but that it is the administrative building that was on fire. Senator Rubio stated further that the official received no information concerning elevated radiations, but he said that there was no likelihood of a meltdown, but leaks are possible.
The Fed's Tough Decisions
In the United States, much concern over the Federal Reserve's 0.50 interest rate increase this month has also weighed on the perceived riskier currencies and pairs, which includes the AUD/USD pair.
The Federal Reserve's Chair, Jerome Powell, re-stated his support for just a 0.25% interest rate increase while he showed readiness for a 0.50% increase in March if situations warrant it in the second session of his testimony before the US Congress on Thursday.
While analyzing Powell's comments and stating their implications on the market, the CME FedWatch Tool scored about 89% odds in favor of the same interest rate increase at April's Federal Reserve meeting.
A special note should be taken about the ISM Service PMI that got eased for a third straight month in the service's recent publication, while the Factory Orders and second-tier jobs report also turned in positively on Thursday. Meanwhile, the Trade Balance in Australia was on the high side, but the Building Permits for the month of January hit a decline.
In a portrayal of the market mood, the S&P 500 Futures went down about 1.0% on the day while the American ten-year Treasury bond yields dotted close to six pips declined close to 1.78%.