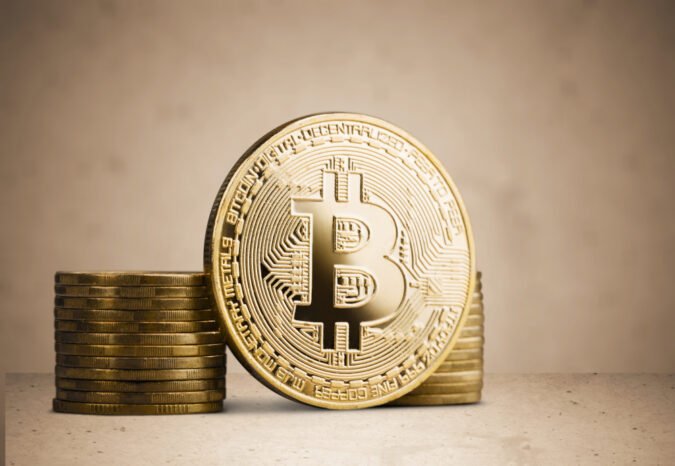 Warren Buffet's Crypto Bet For 2023
Warren Buffett, a highly influential man in the US business community, is the Chairman of Berkshire Hathaway, the world's biggest asset management firm.
He is among the top billionaires in the world and at present, his net worth exceeds $103 Billion.
Amongst the global crypto community, Buffett is rather disliked because he is known to be a 'crypto hater' and a Bitcoin critic. His views have never been in favor of cryptocurrencies but against them.
It seems that he is against the very idea of cryptocurrencies and most importantly, the growth of the Bitcoin community. For this reason, most of the crypto community does not like him.
He made several statements where he insisted that he would never be interested in cryptocurrencies nor in crypto-exposed entities. He has made it clear that cryptocurrencies would never catch or earn his attention.
However, to the utter surprise and shock of the crypto community, he started to invest in a crypto-exposed entity called Nubank.
Upon this, he was criticized and mocked by the crypto community as well as others and he retracted from his long-maintained stance.
In response, he replied to the critics by placing a bet that Nubank was going to perform better than Bitcoin and Coinbase's stocks. He claimed that their performances would stale against the Nubank and it will continue growing bigger.
Buffett's Bet Vs. Bitcoin and Coinbase Stocks
Bitcoin's surge, beginning from 2023 to date, has also attracted value surges for the stocks pertaining to Coinbase.
The stocks of Coinbase are up by more than 100% since 1st January 2023 to date. The gain is also indirectly furthering the portfolio of a globally renowned US-based investment firm, ARK Invest, whose CEO is Cathie Woods.
Coinbase is presently the number one crypto trading firm in the world whose majority of stocks are owned/held by Woods of Ark Invest.
In the past 12 months, Bitcoin managed to see a value increase of up to 55%. In contrast to Bitcoin, the stocks pertaining to Coinbase i.e. (COIN) have swelled up by 100% in the past 12 months.
This clearly indicates that COIN stocks are 45% ahead of Bitcoin in terms of their value increase over a period of one year.
Nubank's Year-to-Date Performance Analysis
In the past 12 months, Nubank's progression had been flat as compared to Bitcoin and COIN. Year-to-date, Nubank's stocks have swelled up by only 26% while Bitcoin's and COIN's value increases were 55% and 100% respectively.
While analyzing the performance of the three, it is abundantly clear that Buffett is losing the bet mainly because of Bitcoin. The largest cryptocurrency has yet again proven that it has the ability to give big surprises.
However, if the analysis of Nubank and COIN is taken from 1st January 2022 to 31st December 2022, then Nubank is winning. In the said period, Nubank stocks were devalued only by 38% while COIN's devaluation exceeded 61%.
Similarly, Bitcoin was also down by 37% in the same period which is even more than Nubank's devaluation. Hence, it can be argued that year-over-year, Buffett won the competition.
Not a Single Nubank's Stock Sold By Buffett
The aspect worth mentioning is that though Nubank's stocks saw significant devaluation, Buffet never sold a single stock since buying.
Buffett made the initial investment in Nubank in July 2021 through the funds provided by Berkshire Hathaway. The second purchase was carried out by Berkshire in the month of February 2022.
To date, Berkshire Hathaway had invested a total fund of approximately $1.50 Billion into Nubank.
Buffett however started to lose the bet only at the beginning of 2023. Otherwise, he was winning the bet until 31st December 2022.
On the other hand, Wood is doubling her bet on COIN for the year 2023. She is positive that COIN is destined to perform exceptionally in the preceding as well as in the future years.