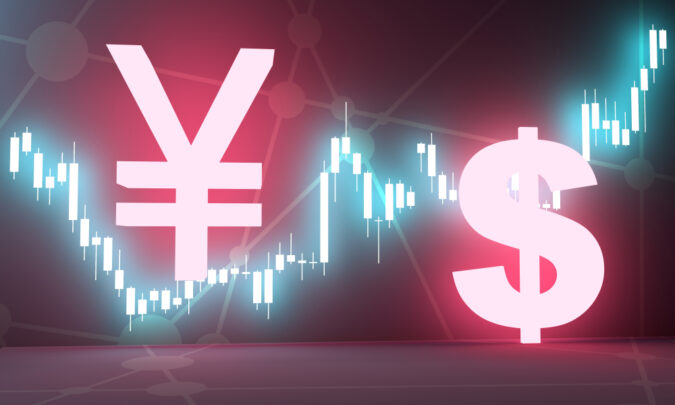 The Japanese yen pair kick-started September with another upside jump, especially the USD-JPY. USD/JPY consolidate beyond 140 following last Friday's NFP (non-farm payrolls) report before blasting higher today. It knocked the 142 gates during this publication, and bears should expect a rude awakening. Besides the market retaining bullishness, the upside move might continue for some time.
Climbing Wedge Traps Bears
It all began in the summer months. Precisely, the JPY pair tumbled in July. The USD-JPY printed a climbing wedge setup on its higher timeframe. For instance, the daily chart confirmed the case. A climbing wedge setup is a bearish pattern. Moreover, traders wait for prices to break beneath the 2-4 trend-line before executing shorts.
Nevertheless, some aren't aware that an ascending wedge is a complicated pattern. The market often reverses to trade beyond its highest mark. Its presence triggered a running triangle formation in the market – a bullish pattern – erasing the reversal setup.
USD/JPY Price Prediction Following Bullish Triangle Setup
A running triangle emerges at the end of a tricky correction. Elliot Waves theory states that complex retracement often surfaces as the 2nd wave within an impulsive structure. Also, it mostly ends with a triangle.
The running formation ended near 132.50, and a new impulsive pattern began at this mark. Moreover, an impulsive setup after a running correction means an extended phase of massive action. Precisely, the USD-JPY could appear extended currently. However, that's the start of more powerful progress.
Market players could expect a continued bullish run, with 133 as an invalidation zone. The stretched wave should extend beyond 150 without hurdles considering price action before the triangle setup. Thus, shorting the market could be risky as the road with fewer hurdles remains the upside.
Meantime, JPY net short positioning eased up over the latest weeks, with traders attempting to purchase the dip. That means room for shorts to heighten again. Moreover, that opens the gate for USD/JPY to climb towards 145, especially as bond yields maintain rallies. Nevertheless, enthusiasts assessing USD-JPY potential direction should contemplate US yields.
Feel free to share your opinions in the comment area below.