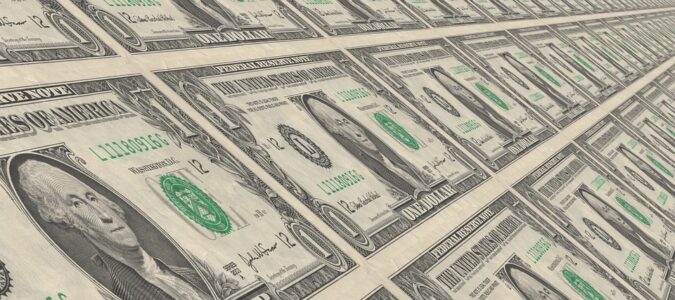 So far, the year has been favorable for the United States Dollar. Economists at ING anticipate this tendency to continue in large part because the Federal Reserve's dot plot is expected to move upward.
At its meeting on Wednesday, the Federal Open Market Committee (FOMC) is expected to change its view on inflation and declare a quicker reduction rate of its asset purchases.
Experts are also specifically interested in the Federal Reserve Dot Plots, which they say are responsible for the reversal of the negative Dollar trend that began in June of this year.
Suppose the Federal Reserve really changes to a median projection of two rate rises in 2022. In that case, they will anticipate the US money market prices to rise once again, dragging the Dollar along with it.
Their belief is that the Dollar has corrected from its overbought positions in late November. And that a hawkish Federal Reserve will be the impetus for propelling the DXY to new year-end highs in the coming weeks.
An Overview Of The Technical Aspects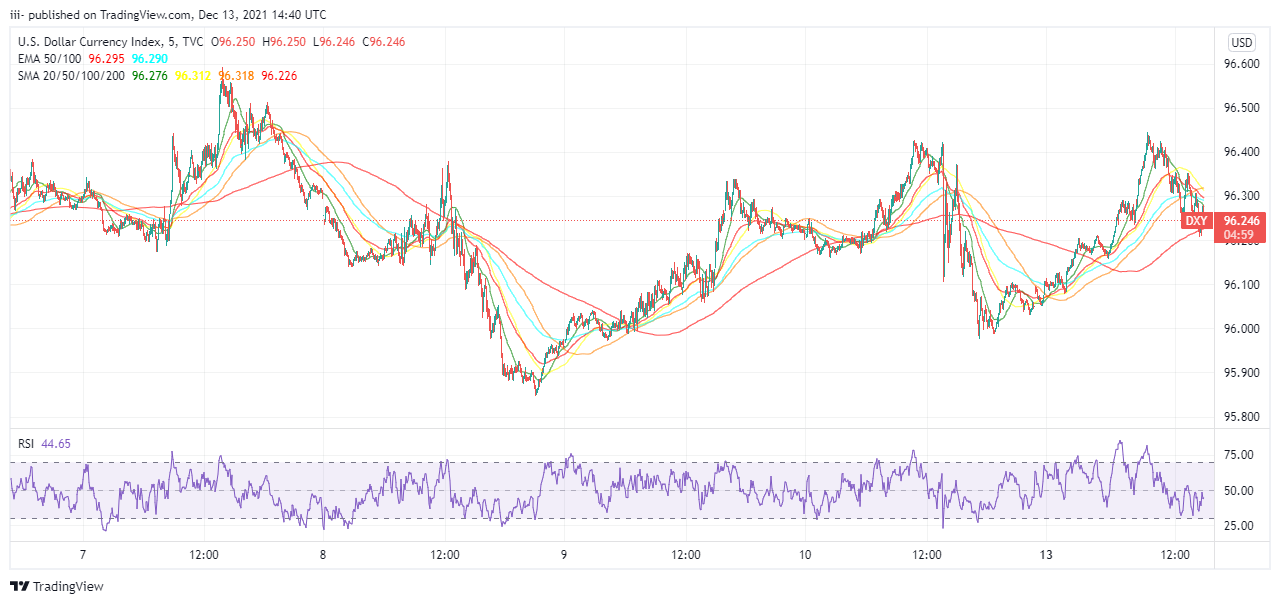 DXY CHART Source: Tradingview.com
Despite a bit of increase at the start of the day, the US Dollar Index (DXY) stayed below the 100-day simple moving average (SMA) during the early hours of Monday.
The momentum line and the lower high structure, drawn after the Dollar re-tested its 17-month high in November, also give the USD bears reason to be optimistic.
But it should be noted that a clear downward breach of an ascending support barrier from November 15, which was at 96.00 at the time of publication, is required for the DXY to win over bears.
Nonetheless, a six-week-old trend line support and the 200-day simple moving average, which are located at 95.60 and 95.35, respectively, may pose a barrier to additional declines in the US Dollar Index.
After that, the 95.00 resistance level and the swing high at 94.60 in early November will be the primary objectives.
Instead, an upside break of the 100-day simple moving average (SMA) level of 96.25 will push the DXY bulls towards a negatively sloped resistance line from November 24, which should be reached by 96.50 at the latest.
In the event that the US Dollar Index maintains firmer than 96.50, the possibility of a rise in the quotation to reclaim the multi-month high cannot be ruled out completely. Additionally, the round figure of 97.00 will function as an additional upward filter.