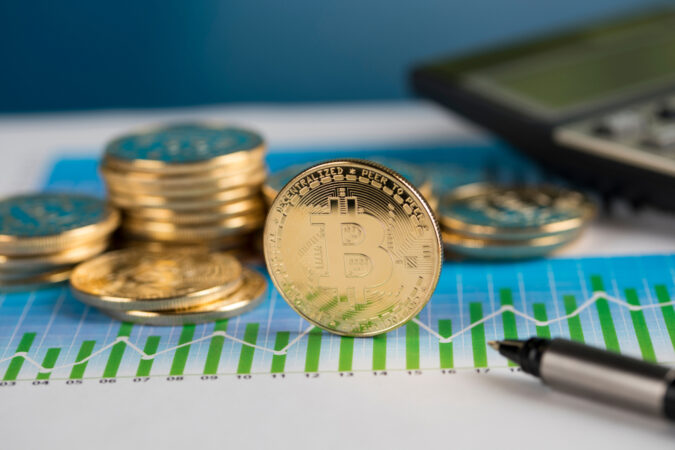 Bitcoin price shows bullishness today.
BTC continued to head higher gradually overnight.
For now, the coin tests the resistance near $50,000.
Bitcoin price displays bullishness today as investors await a break past $50,000. The actions come after the crypto saw a steady upward movement within the past 24 hours. Nevertheless, BTC might lack further upward momentum as the global crypto space sustain bearishness at the moment.
The overall market had flashed brief bullish actions within the past day. The leading coin, BTC, surged 2.8%, while ETH gained 0.52%. Meanwhile, Crypto.com Coin and Polkadot remained the top performers, surging more than 5% within the same timeframe.
BTC Gradually Heads Higher
BTC/USD hovered within the $48,227 – $49,746 range, confirming moderate volatility over the past 24 hours. Meanwhile, trading volume has plummeted by 29%, standing at $21.78 billion. Meanwhile, BTC's total market capitalization stands at $924.4 billion. With that, the world's largest digital coin has its market dominance at 41.3%.
BTC/USD 4Hr Chart – Bitcoin Ready to Surge Past $50,000?
The 4hr chart shows BTC testing the $50,000 mark at the moment. For now, BTC appears ready to surge higher later today. Bitcoin price has witnessed bearish sentiments over the last day's Bitcoin recovered towards $52,000 by 7 December.
Nevertheless, the crypto failed to maintain uptrends as selling momentum returned. The following days had the currency retracing towards the support at $47,000. For now, BTC seems to consolidate beyond this level amid indecision.
Meanwhile, slight bullish strength appeared yesterday. That had Bitcoin nearing the psychological level of $50K. Bitcoin buyers retest this level at the moment. If they take BTC beyond the mark, market players can expect further upswings in the coming 24 hours.
Final Thought
Bitcoin (BTC) price depicts bullishness on Sunday. The altcoin has gradually risen from the support at $47,000, secured yesterday. For now, the altcoin seems ready to sustain the upsurge. However, bulls need to overcome the resistance at $50K for steady surges.
If Bitcoin maintains its upward narrative in the near term, it can overcome the closest resistances to support an upswing. While publishing these lines, Bitcoin trades at $49,712.