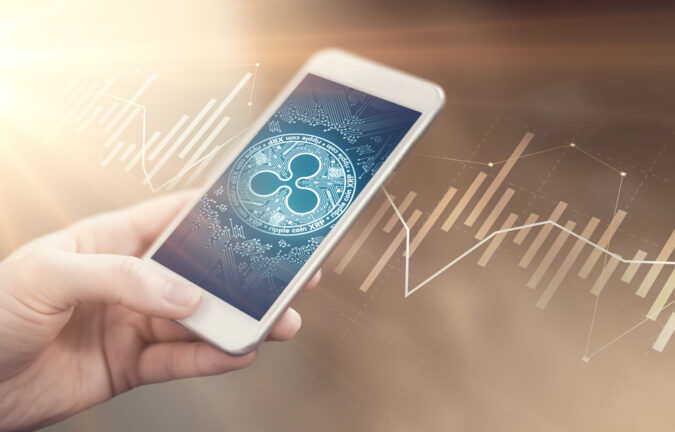 Since December of 2020, the Securities and Exchange Commission of the United States and Ripple have been fighting against each other at the court. The feud between the two entities started when the US Securities and Exchange Commission (SEC) filed a case against Ripple for selling securities in the US without authorization.
Initially, Ripple tried its best to defend itself from the situation but the US SEC caused an enormous amount of damage to its market valuation and price.
This is when Ripple decided to fight back and started turning the tables, proving its authenticity. Although the matter kept making it into the headlines until February, other major news from the crypto-verse was completely overshadowed. The matter also became a bit dull as the hearings at the court did not produce many results.
When it seemed that Ripple was going to win and the SEC was not able to produce much evidence against it, the court ordered both parties to have talked among each other.
Since then, the matter was between the two entities, and no further updates were shared on the matter. However, towards the end of August 2021, the matter has re-emerged and this time, things seem to have heated up a lot.
From the looks of it, both parties are pretty much agitated about the matter and want to solve it at the earliest. Additionally, both entities now want to humiliate each other in front of the entire regulatory and crypto community.
The insiders have revealed that despite 8 meetings taking place, no positive outcome has been recorded among these entities. Therefore, the entities are now going at each other to deal with the matter and get over it at the earliest.
The latest update on the matter is that Ripple has received an order from the Judge to provide messages on Slack. The name of the judge presiding over the case is Judge Sarah Netburn (US Magistrate). Now, Ripple has to provide one million messages from Slack that were sent between the Ripple employees as well as management from Ripple.
Ripple needs to arrange the messages at the earliest and provide them to the Securities and Exchange Commission for further investigation. Although Ripple argued that arrange such messages would cost the company almost $1 million, the judge has still overruled it and demanded the messages to be provided.
However, the judge has reminded that the evidence is unique and very critical for the case, which involves Ripple making billions selling securities in the US. Therefore, Ripple now has to provide the details over to the US SEC so the case can move forward.
This may turn out to be a turning point for XRP as there might be something that the Ripple might be trying to hide and may unravel from the judge's orders.