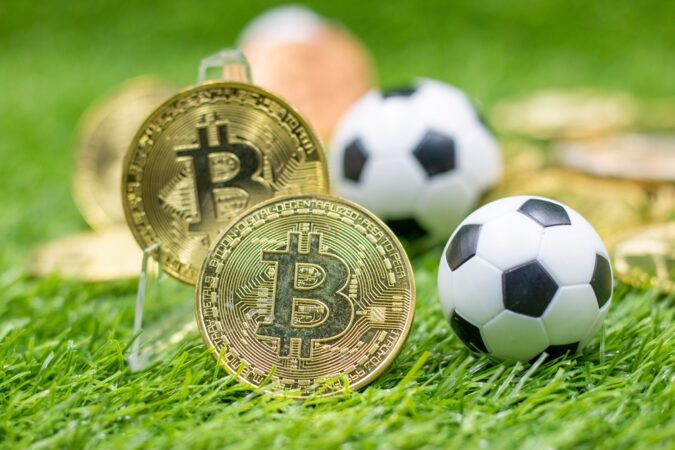 AS Roma, a prominent Italian football club has recently made a groundbreaking decision to expand its payment options by accepting transactions in DigitalBits.
As a leading blockchain for brands, DigitalBits has secured its position as a trusted and secure mode of payment for businesses and consumers alike.
With this new integration, AS Roma fans and visitors will now have the option to pay for their purchases at some of the premier retail locations of the club, including Via del Corso, the Fan zone at Stadio Olimpico, and more.
This move demonstrates AS Roma's dedication to modernizing and enhancing the shopping experience for their customers, by offering them a faster, more secure, and more convenient payment method.
As the world continues to embrace digital currencies and blockchain technology, AS Roma's adoption of DigitalBits marks a significant milestone in the mainstream acceptance of these emerging technologies.
This move also sets a new precedent for other businesses to follow, inspiring them to explore the benefits of blockchain-based payment systems and to stay ahead of the curve in an ever-evolving market.
A Move Made for Maximum Convenience and Security
AS Roma fans and supporters can now utilize DigitalBits to buy exclusive branded merchandise, adding to their collection of treasured items that show their unwavering loyalty to the club.
With the AstraX mobile wallet, the payment process becomes fast, secure, and efficient. By simply scanning the QR code, transactions are processed seamlessly within seconds, allowing fans to get back to enjoying their day at the store or the stadium.
The added incentive of receiving cash back in XDB after the transaction is completed is a unique feature that sets this payment system apart.
This loyalty reward program allows customers to benefit from their purchases and encourages them to continue using DigitalBits as their preferred mode of payment.
Additionally, the use of the DigitalBits blockchain ensures that transactions are secure, transparent and tamper-proof, adding to the overall credibility and trustworthiness of the payment process.
Coinbar Pay processing is an additional layer of support that enables seamless integration of DigitalBits into the existing payment infrastructure of the AS Roma stores.
This partnership ensures that the entire payment process is smooth and that customers can complete their transactions with ease, even if they are new to using blockchain-based payment systems.
Crypto's Transition to the Sports World
Cryptocurrency's struggle to achieve mainstream acceptance as a viable payment option has been a long-standing challenge for businesses and brands looking to promote its widespread adoption beyond mere speculation.
Despite its undeniable potential, the high price volatility of Bitcoin and other cryptocurrencies has been a significant barrier to their use as a medium of exchange.
In response, many businesses have attempted to overcome this obstacle by offering services that convert crypto to fiat currency at the point of sale.
However, most of these solutions require centralized oversight of consumer cryptocurrency, which goes against the decentralized ethos of blockchain technology.
This presents a unique challenge for businesses looking to promote cryptocurrency adoption while upholding the principles of blockchain decentralization.
Striking a balance between convenience and the original purpose of blockchain is essential to ensure that crypto payments can gain widespread adoption without compromising the integrity of the technology.
Despite these challenges, businesses like AS Roma are leading the way in promoting cryptocurrency adoption by offering a seamless and transparent payment system that utilizes DigitalBits blockchain technology.
By embracing blockchain's original principles, AS Roma is demonstrating that it is possible to promote cryptocurrency adoption without sacrificing the fundamental tenets of blockchain technology.
Final Thoughts
AS Roma's surprising move comes after, Perth Heat, the highly popular Australian baseball club onboarded a Bitcoin standard in 2021.
The acceptance of Bitcoin as a payment option and the conversion of a significant portion of the club's balance sheet into BTC is a bold move that reflects the growing acceptance of crypto in mainstream commerce, particularly in sports.