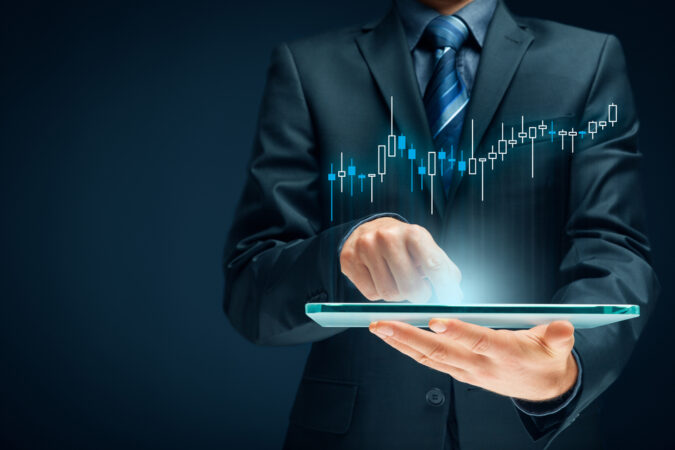 InvestingState Review

One of the numerous online brokers that are offering their trading services is known as InvestingState. Even though it is a relatively new platform, the broker appears to have stepped into the limelight and this obviously draws the attention of others. Why is it becoming a top favorite? What makes this broker different? To find out, you can go through this InvestingState review and then make your decision. 
Founded by Wooko Global LTD, InvestingState has its office located in London, United Kingdom. Its website is available in multiple languages, as they are catering to a global audience. Read on to know more about the company's offerings:
The easy registration process
First and foremost, you will find InvestingState to be different than others due to its easy and quick registration process. All they require from their clients is to fill out a basic form on their website and this doesn't take you more than a few minutes. You have to provide your name and surname, an email address, country, and phone number, then choose a language from several options including English, German, Russian, Spanish, and Polish. The final step involves confirming you are 18, not a resident of the USA, and agree to their Terms & Conditions. The registration process ends here.
The KYC and AML policies
Another important thing to note about InvestingState is that they are compliant with the AML (Anti-Money Laundering) and KYC (Know-Your-Customer) security policies. These policies require traders to provide proof of identity, which means submitting a national ID card, driver's license, or a passport, and proof of address, which means providing a utility bill (water, gas, or electricity), a bank statement, or a credit card bill. These policies are helpful in reducing the risk of identity theft, financial fraud, money laundering, and terrorist financing.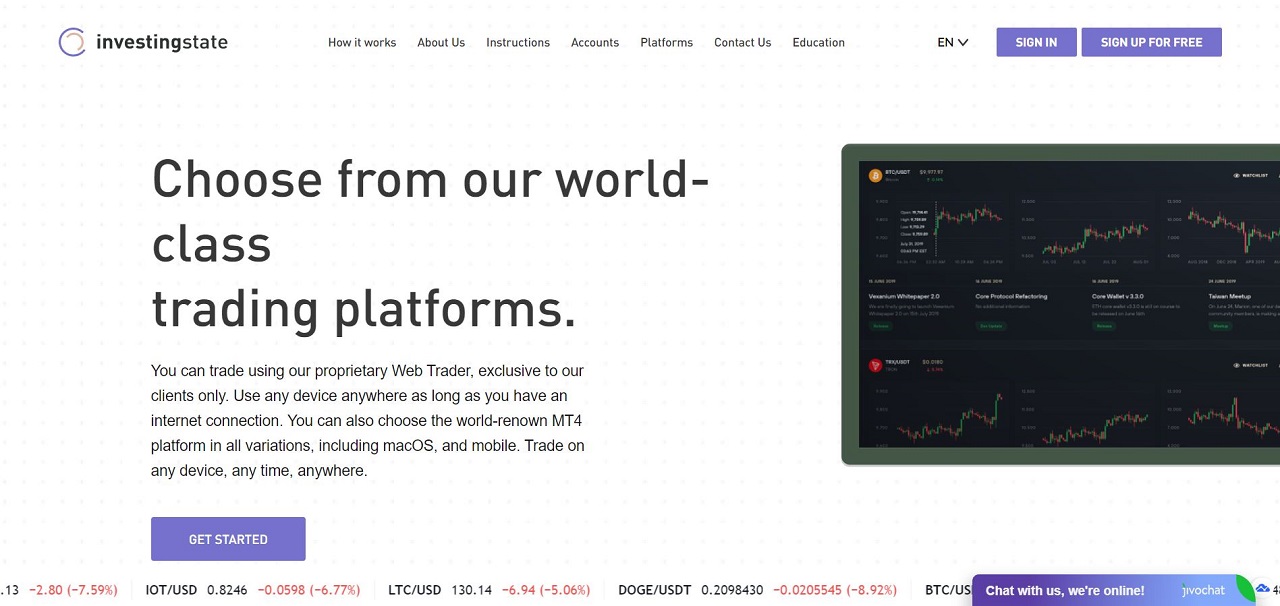 The multiple trading platforms 
If there is one reason that has helped this broker stand out in the crowd is because of the multiple trading platforms it offers. You can find a variety of platforms to choose from and not many companies in the market can claim to give you such an option. You will find that InvestingState has added the best trading platform in the market i.e. the MT4 platform. You can use it on your desktop, or you can also download the MT4 for iOS and Android. This gives you the flexibility to trade from anywhere. 
Furthermore, a web trading platform has also been developed by InvestingState for its clients and they have equipped it with advanced trading tools and excellent features. You can enjoy one-click trading, or take advantage of fast trade execution. 
The extensive asset index 
There are hundreds of thousands of trading instruments spread across the financial markets, but you cannot access all of them on a single platform. However, you will find that an extensive asset index has been created by InvestingState for its clients that allows them to tap into some of the most profitable instruments in the leading financial markets. You can trade foreign currency pairs, such as EUR/USD and GBP/USD, stocks like Apple and Amazon, indices like S&P 500 and FTSE 100, commodities like gold, silver, crude oil, and coffee and cryptocurrencies like Bitcoin, Litecoin, and Ethereum. This enables traders to diversify their portfolios and keep their trading risks under control.
The accommodating account options 
To facilitate traders with different styles, budgets, and expectations, three account options have been added by InvestingState and these are Silver, Gold, and Platinum. These accounts offer different leverages and features to the user. You will also find a demo account option available, which can be handy for practicing and testing the trading platform. There is also the option of opening an Islamic account that accommodates Muslim traders on the platform. 
Bottom Line 
You will also find detailed educational resources, convenient payment solutions, tight spreads, and a supportive trading environment on InvestingState for every trader, no matter what their background or skill level.