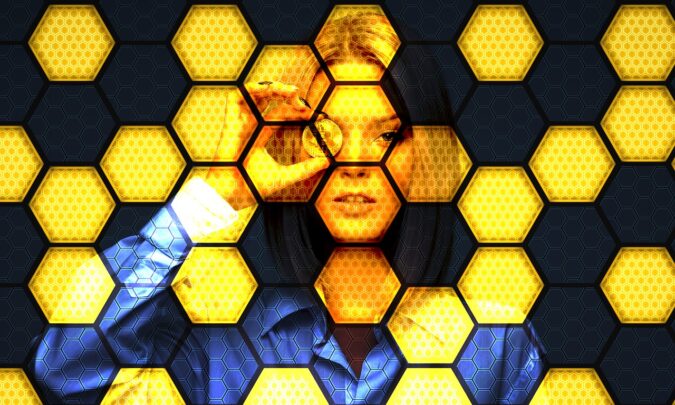 It was just recently that Blockdaemon had announced the launch of a funding round. The firm revealed that out of all the contributors, Goldman Sachs was to be its biggest contributor in the funding round. The reports reveal that it was the Series A funding round carried about by Blockdaemon.
Blockdaemon exists as a blockchain infrastructure firm that is set to gain significant popularity and success in the crypto-industry. The firm has revealed that it has successfully generated $28 million from the Series A funding round.
The reports reveal that the particular Series A funding round was led by Greenspring Associates. There were several firms from the cryptocurrency industry that also contributed to the funding round. One of the major contributors was BlockFi, which is a major lending firm for cryptocurrencies.
There was another cryptocurrency firm Voyager Digital Ltd, which is a broker for cryptocurrency assets. The reporting around the funding round reveals that Goldman Sachs was the largest contributor to the Series A funding round. Blockdaemon has confirmed in the funding round report that Goldman Sachs contributed $5 million in the funding round in the form of investment.
Goldman Sachs is an investment banking giant that is multinational and is based in the United States. Goldman Sachs is considered as one of the big guns in the investment banking sector with a market capitalization of $131 billion.
Ever since the cryptocurrency boom in 2020, Goldman Sachs has paid an enormous amount of attention to the cryptocurrency sector. The banking giant has proven that it has become a crypto-proponent in the past 8 months.
The bank has been playing a huge role in bringing crowds of public and mainstream investors to the cryptocurrency industry. Despite the bearish trend going on in the crypto markets at the moment, Goldman Sachs has demonstrated full support for the industry.
The banking giant is helping the cryptocurrency industry bringing more exposure to the cryptocurrency industry alongside PayPal. It was back in May of 2021 when a $15 million investment round was led by Goldman Sachs. The funding round was led for Coin Metrics, which is a blockchain analytics firm.
In the same month of May, Goldman Sachs also went ahead and launched a cryptocurrency-related service for its institutional clients. The banking giant reportedly launched derivatives for Bitcoin (BTC) so the institutional clients could benefit from it.
Blockdaemon on the other hand is a blockchain-based platform that also serves institutional clients. The platform does it by providing node and staking infrastructure to the institutional customers and Goldman Sachs is one of them.
The firm claims that it currently caters to $5 billion worth of assets that are staked and have been on the platform for more than 12 months. The firm has claimed that based on the current figures, it is aiming to achieve $50 billion in staked asses by the end of 2021.