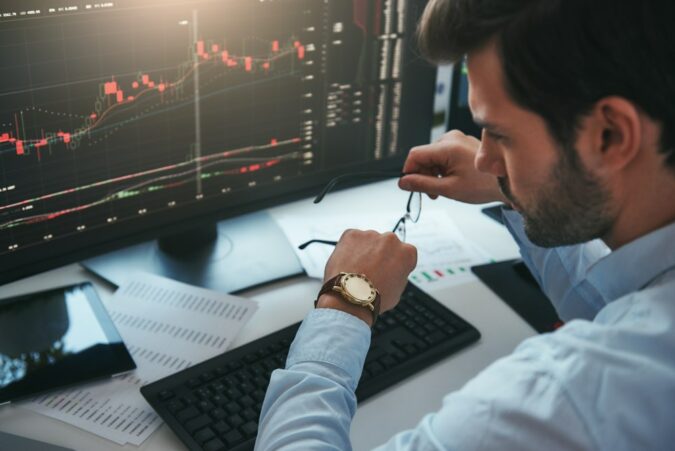 United States inflation indicates soaring goods & services prices, impacting consumers.
Stocks presented a weird response to the inflation numbers, pulling a U-turn before giving up gains.
US Dollar still strengthens.
The past trading week brought heightened confusion within the financial markets. September's US inflation data represented the primary event for the week, and it catalyzed massive selling in the stock market.
However, that happened for a few hours since a colossal rally started, pushing the risk assets to close the trading day around their respective peaks, surging on all cylinders.
Nevertheless, the craze ended the following day as the market surrendered around 50% of the past day's surges. That means the release would see traders losing cash even after knowing in advance.
Takeaways from FX and Stock Market
US Inflation Isn't Cooling Off
Market players hoped that the United States inflation would indicate some attractive signals that prices of services and goods have declined. Nevertheless, the opposite occurred in September. All three inflation measures – CPI Y/Y, Core CPI M/M, and CPI M/M – exceeded market expectations.
That means inflation isn't cooling. And this meant concerns about risky instruments.
Fed to Maintain Aggressive Financial Policy
Stanley Druckenmiller, a renowned investor, stated that inflation past 5% wouldn't drop without the funds rate surging beyond the inflation rate. The United States inflation stands at 8.1% Y/Y, whereas the funds' rate hove at 3% – 3.25%. Therefore, the market expects more Fed tightening in the coming times.
Inflation Hurts US Consumer
A day after US inflation saw September Retail sales confirming that the surge in prices of services and goods dented United States consumers. The inflation-adjusted outlook indicates that households maintained a back pedal as inflation dominates the financial picture.
US Dollar Still Strengthening
The USD rallied following the inflation report before surrendering its daily surges, only to soar the following day again. It shows traders look for the correct direction, and market players should maintain caution. Meanwhile, the US dollar soared to its highs as the currency confirmed it was only a correction each time investors sold the dollar.
You can share this article.