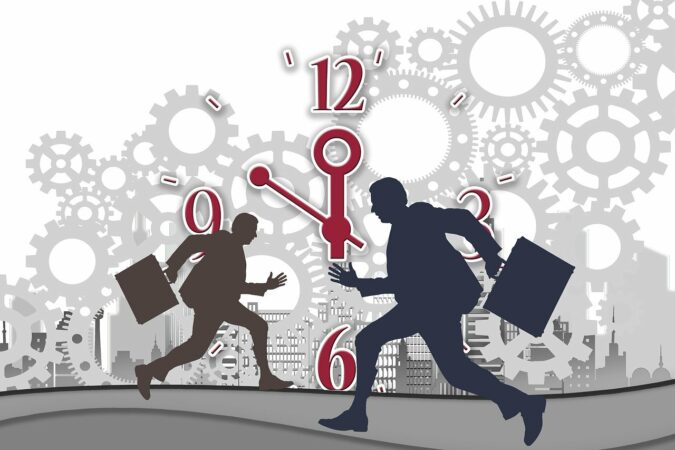 Are you new to the world of trading? Do you want to trade cryptocurrency? Successful crypto traders master the art of staying relaxed and maintaining their calm attitude while selling and purchasing crypto coins, even when things seem to be going out of control. It might sound insane, but you need to learn to trade emotionlessly and with an objective in mind. 
Here are some easy tips that can help you trade cryptocurrencies smartly and make money effortlessly.
1. Use Goal Setting Feature 
You need some practical steps to begin your crypto trading immediately. For example, using the goal-setting feature may help you know what revenue target you want to achieve. For this, you can place sell orders in your order books. Since you do not know when you can meet your order price, try to earn what you need. Sell orders involve fewer transaction fees because they tend to be market makers for many.
2. Have a Purpose for Each Trading 
While this tip may not new for many, having a clear purpose for entering each crypto trade has significant importance. Whether you want to scalp or go with day trading, it is a must to have a goal to start trading cryptocurrencies. Since trading cryptocurrencies is like a zero-sum game, it requires you to realize that every win comes with a corresponding loss.
3. Learn Risk Management 
It may not be wise to run toward massive profits. Instead, stay patient and earn small yet sure profits through regular crypto trades on official apps of cryptocurrencies. It is wise to invest less of your trading portfolio in a less-liquid market. With these trades, you need to have more tolerance and allocate stop loss and profit target points further than the purchasing level.
4. Understand The Bitcoin Market
It is imperative to learn that bitcoin is quite volatile and has a connection to fiat currencies. When bitcoin value goes up, it causes other digital coins to go down. The crypto market becomes smoggy when the bitcoin value is unstable. It may prevent you from gaining awareness of what is happening in the market. It is the point where you need to either set close targets for your trades or do not trade at all.
5. Consider the Market Cap
Many beginners buy crypto coins considering their affordable or low price. Let' say you choose Ripple instead of Bitcoin because it is cheaper than the former, but you do not know whether your decision will be profitable or not. When trading cryptocurrency, make sure you do not invest in crypto by inspiring with its affordability. Instead, make a decision keeping the market cap of a cryptocurrency in mind. 
Large traders in the cryptocurrency market place thousands of cryptocurrencies in the market order books. They work patiently and wait for innocent and new traders to make mistakes that may lend money to their hands because of avoidable mistakes. There may be days or times when it is profitable to keep yourself off some crypto trades. Regardless of your purpose, it is better not to gain anything on a certain trading transaction than rushing into losses.