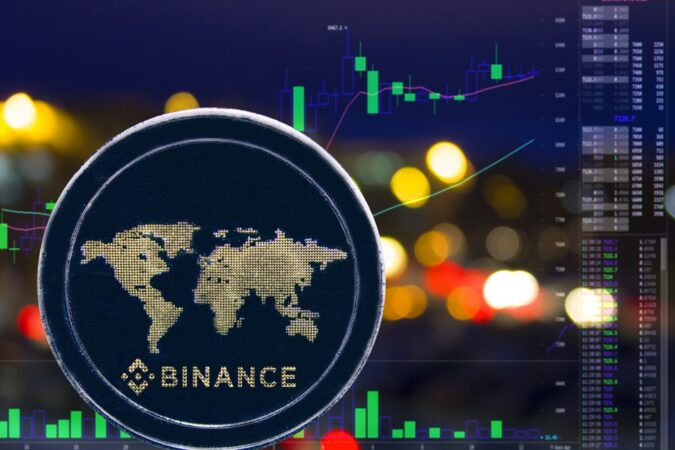 October 29 reports suggested that Binance created an internal staff to work with Twitter. That follows Musk's acquisition of the social media network. The renowned crypto exchange has massive plans to boost the newly purchased social media site to push blockchain endeavors.
Blockchain Solutions for Twitter
A spokesman told Bloomberg that Binance is building an internal staff to assess how crypto and blockchain can help Twitter and brainstorm strategies and plans that might help Musk attain his vision. Reports indicate that the team will ensure on-chain solutions to solve the chronic issue of bots on Twitter.
Remember, the bot issue almost had the much-debated $44B takeover on a halt. Updates about the internal team emerged one day after Twitter declared cooperating with Dapper Labs, Jump.trade, Magic Eden, and Rarible. The NFT networks will help Twitter integrate the NFT Tweet Tiles functionality.
That will allow users to buy/sell or display non-fungible tokens via tweets. It isn't a surprise that Twitter has navigated ways and strategies to incorporate blockchain technology. These plans existed long before Tesla CEO presented his acquisition offer. Moreover, former CEO and co-founder Jack Dorsey have been supporting Bitcoin.
Beware that Binance owns shares on Twitter, with $500 million worth of equity. Binance's Changpeng Zhao stated that the firm wired the cash to help Musk's acquisition bid.
Ripples of Twitter Acquisition Hit Cryptos
Market participants have known Elon Musk from his influence on Dogecoin – from sharing random DOGE photos to introducing Dogecoin payments on some of its businesses. Thus, investors expected the Twitter deal to trigger movements in the crypto space.
DOGE price embarked on dramatic upsides hours following the announcement. The meme coin added millions to its valuation each hour. Coinmarketcap data indicated that the asset gained more than 25% within the previous day. While publishing this news, DOGE traded at $0.1060.
Improved sentiment pushed its market cap to $14 billion. Moreover, Dogecoin's 24hr trading volume increased by 62% to $4.7 billion. Charles Hoskinson of Cardano also commented on Dogecoin's new path, stating that Musk controlling Twitter can mean merging DOGE with the social media platform.
You can share your thoughts in the comment section below.