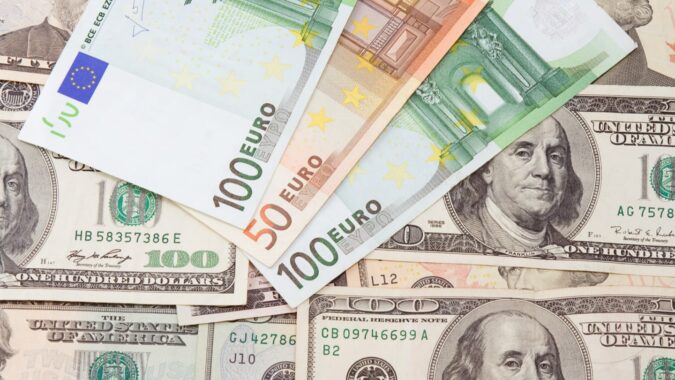 There may be a re-test of the 2022 low point for the EUR/USD trading pair around the 1.1100 zones as the conflict between Russia and Ukraine intensifies. There were reports by the Washington Post in the past week that Belarus may possibly join Russia in its invasion of Ukraine. Belarus is reported to be preparing its troops for deployment as early as Monday to support Russia's military efforts in Ukraine, according to a United States government official.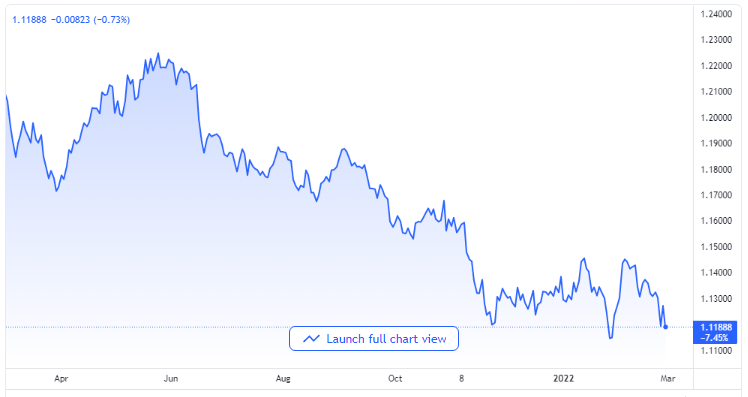 EUR/USD price chart. Source TradingView
Staking in the Fray
In the meantime, Australia's government has announced on Monday that it will support Ukraine with necessary military gadgets as a response to Russia's military incursion last week.
Aside from Australia, Canada's Foreign Minister, Melanie Joly, equally made announcements that the Canadian government is set to provide some $25 million worth of military equipment to Ukraine for its defense.
It is an undeniable fact that most Western countries are in favor of Ukraine, and they have started to provide weapons to directly support the country against President Putin's invasion, which had been a long way coming.
Despite the popular support for Ukraine, the overall view of the ongoing war between the two neighbors is that of further escalations. This may go further to create an economic recession in Europe, and the European Union might need to resort to cautious fiscal and monetary policies. This has also weakened the Euro against the US dollar.
USD Slight Recovery
The US dollar index is looking to recover last week's high points, which it gained at 97.64 with a larger scale improvement in investors and traders seeking for safe-haven in the event of an uncontrollable escalation in the Russia-Ukraine war. Moreover, the anticipation of Wednesday's appearance of the Federal Reserve's Chairman, Jerome Powell, before the House Select Committee is helping to keep bullish traders under some form of control.
The Harmonized Index of Consumer Price, due to be published by Eurostat this week, is one of the main events that investors will watch out for as well as the geopolitical developments unfolding everywhere.
In the past week, the EUR/USD pair was among the number of pullbacks in the financial market experienced while the Russian invasion of Ukraine was still anticipated, and the latter part of the week after the start of the invasion increased the panic demand for the safe-haven US dollar. It was a response to the global increase in flowing income for the safe-haven market.