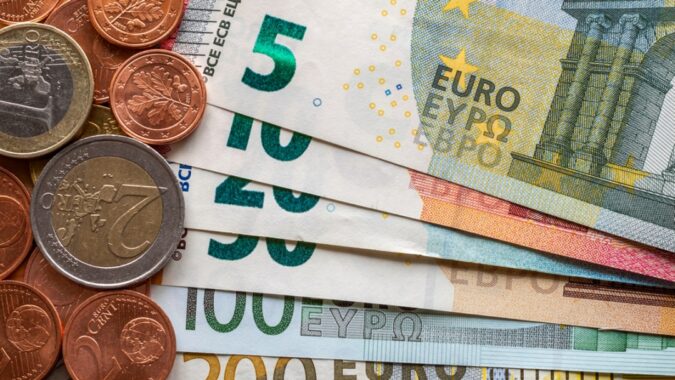 Powell Speech Boost USD
The EUR/USD currency pair has gone flat on the day following a mildly rough end of the week for the US dollar, which had the support of the US yields that rose sharply overnight. The US dollar equally got some support from statements made by top officials of the European Central Bank but subsequent movements dispersed into the New York session.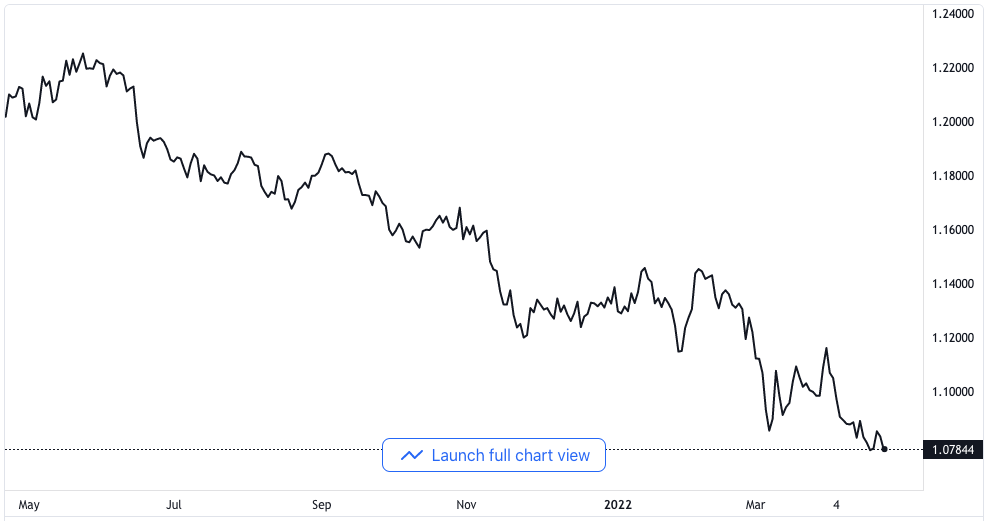 EUR/USD price chart. Source TradingView
The Euro, on the other hand, was trading in a tight range of 14 pips during the Asian session. It went between a low point of 1.0830 and just up to 1.0846. the financial markets have begun to consolidate their gains after the statement of the Chairman of the US Federal Reserve, Jerome Powell, in Washington DC during a session of the World Bank and International Monetary Fund's spring meeting.
Jerome Powell stated that an interest rate increase by 50 basis points is firmly on the table against the Federal Open Market Committee meeting in the month of May. He equally made it clear that the Reserve considers it appropriate for it to make the monetary policy implementation rapid and face it upfront. But he did not reveal the path which the policy is going to take any more than that.
There was a sharp boost for the US dollar as a result of that statement all over the market, but the Euro maintained itself as a strong driver of the foreign exchange.
French Elections and the Euro
One of the factors that favored the Euro was activities in the French election as the President, Emmanuel Macron, gained huge favor with his debate at preliminary polls. In addition, the shared currency hiked to over a week's high point on Thursday in comparison to the US dollar following a series of hawkish statements from top officials of the European Central Bank that increased wagers that interest rates in the Eurozone will go up pretty soon.
The Bundes Bank President, Joachim Nagel, added his voice to those policymakers who feel the European Central Bank might increase its interest rates at the beginning of Q3.
Nevertheless, it was the US dollar that got central attention hawkish; statements from the Federal Reserve have spurred financial analysts at Nomura to speculate that the Reserve will, in fact, increase interest rates by as much as 75 basis points at its meetings in June and July. When the 50 basis points increment comes in May, it will take the Fed rates up to 2.25% to 2.5% by July.