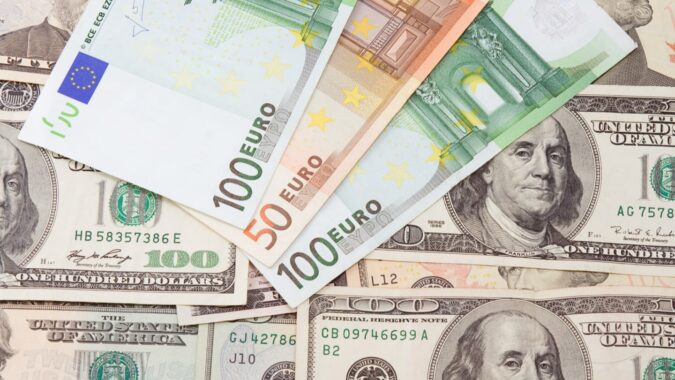 Diplomats to Shake Hands in Hope
The EUR/USD trading pair goes further on its recovery from Thursday's downturn of 1.1322 while market traders celebrate the meeting scheduled to hold between Russia's Foreign Minister, Sergei Lavrov, and the US Secretary of State, Antony Blinken. Antony Bliken acknowledged the invitation to have a meeting with the Russians next week with an assurance that there will be no more threats of Russia's invasion of its neighbor, the US States Department said in a statement.
EUR/USD price chart. Source TradingView
The positive move in the Russia-Ukraine crisis has given a boost to the Asian stock markets, with S&P 500 Futures sensitive currencies are rallying support out of the 1.2357-1.1371 range.
In the meantime, the US dollar index failed to make it beyond 96.00 numerous times during Thursday's trading hours which is pointing to the possibility that the dollar index may have caused the auction to lower, supported by closing risk-off trades and currency channelization in the direction of sensitive currencies.
From Thursday's closing note, the ten-year American Treasury bond yields have become positive in the vicinity of 0.6%, and they are showing that the market sentiment is also becoming favorable.
It is quite possible that investors will tolerate their current predicament on the grounds of geopolitical news, but they will, in the same manner, keep a close eye on the Consumer Confidence report from the European Commission due to be released on Friday. In addition, a statement from Frank Elderson of the European Central Bank on Friday is also expected to provide more information about the position of the European apex bank that will give direction on its March monetary policy meeting. Statements are also expected from the US Federal Reserve.
A Better Yesterday?
During Thursday's trading, the pair had a long pullback from its weekly high. It witnessed some pressure in the intraday low, quite close to 1.1330, whereas the USD made a surprise move towards risk-aversion during the early European session.
The American dollar index that monitors the dollar in relation to a range of other major fiat currencies made a slight recovery, then, from a dwindling trend of three consecutive days to have a better daily gain of around 96.00 after reports by Sputnik that Ukraine had broken the ceasefire agreement by firing mortar shells on four Luhansk People's Republic positions. The market was in an ecstatic mood when Russia made announcements of its troops' return to their bases following military drills at the border with Ukraine. The market ecstasy was, however, short-lived as the combination of Ukraine, Estonia, and some Western powers expressed doubts about Russia's sincerity.
As reflective of the latter market pulse, stock prices fell sharply in shock, and the US Treasury yields dropped while traditional safe-haven commodities like gold increased in value as a result of the rush to financial safety.