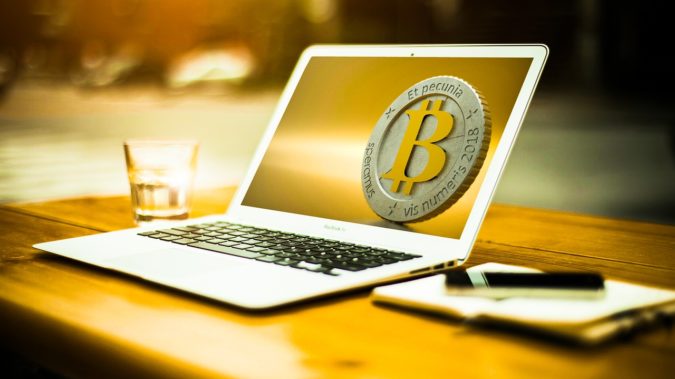 Covid-19 brought catastrophic impacts upon the world economies. Lockdowns were imposed worldwide and the businesses came to a stand-still. But even within the wake of Covid-19, two businesses remained at the top. One is an online retail market where companies such as Amazon, eBay, Apple, etc. made prominent businesses and profits. The second was the trading of cryptocurrencies and crypto-based assets.
A recent survey conducted by CoinDesk suggests that the volume of cryptocurrency transactions has doubled during the crisis. Since the start of this year, when most of the businesses were shut down, the crypto business flourished immensely. In particular, crypto products such as decentralized finance (DeFi) and tokenized crypto schemes boosted cryptocurrency business all over the world.
The world's largest cryptocurrency, Bitcoin, though struggled hard to remain stable, yet made remarkable progress. In January, Bitcoin was traded for US$ 9,500 but went low as US$ 4,917 in April 2020. However, from the first week of October, Bitcoin has surpassed the US$ 11,000 mark and currently is being traded on US$ 11,359. Similarly, other cryptocurrencies such as Ethereum (ETH) and Tether (USDT) have shown phenomenal results.
A recently published report of CoinDesk suggests that in a year or so USDT will leave behind the second-largest cryptocurrency, ETH. Tether – the largest stablecoin of the world by market cap – was only launched in the year 2017. But Tether's performance during peak time of Covid-19 shows that its value will go beyond the value of Ethereum.
No doubt that the Covid-19 gave a boost to the cryptocurrency industry, yet it had also favored cybercriminals and scammers. There has been a high increase in the number of scamming incidents where peoples' crypto funds were stolen. Reports of scams were coming out from all over the world on daily basis. Cryptocurrencies worth billions of dollars have been lost this year, told CoinDesk.
New methods of scamming were introduced in which names and pictures of celebrities were used to deceive people. In many cases, names of world leaders such as US's Donald Trump and South African President Cyril Ramaphosa were used.
It seemed that the scammers kept law enforcement agencies of the world busy most of the time. However, only a handful have been caught while a large number of perpetrators are still at large.
So far the Covid could be named the "year of" online retailers or cryptocurrencies or scammers, concludes the survey of CoinDesk.