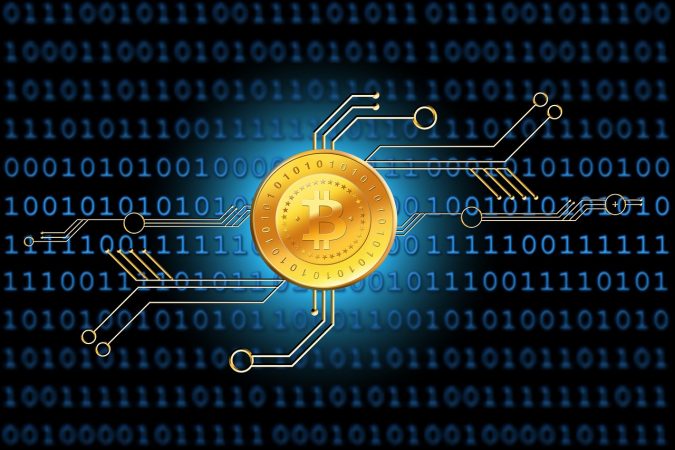 With various changes taking place in the crypto space, there will also be an addition of a new network that will enable people to tokenize BTC for leveraging the fees and speed of the underlying blockchain. A partnership was announced between the custodian of the Wrapped Bitcoin project (WBTC), Bitgo, and Tron on September 24th. The former is the most popular tokenized platform up till now. Hence, members of the crypto ecosystem will be able to use the Tron (TRX) network for leveraging WBTC. Just like the tokenized BTC that's created through the use of the ERC20 token standard of Ethereum, the Wrapped Bitcoin (WBTC) team will use the Tron infrastructure's TRC20 token.
Likewise, as the Bitgo Trust backs all the BTC that's deposited, every WBTC that's minted on Tron will carry the same price as that of a single BTC. CEO of Bittorent and founder of the Tron project, Justin Sun said that they were looking forward to expanding their DeFi potential by collaborating with the industry leader Bitgo. Doing so will allow them to bring vital cross-chain solutions, such as Wrapped Ether and Wrapped Bitcoin (WBTC) to Tron. He also mentioned that their users would have the opportunity of utilizing a decentralized exchange called Justswap, which bears a striking resemblance to Uniswap. 
Sun said that since its launch, Justswap had managed to achieve 24-hour volumes of approximately $100 million and it represents the growing and strong DeFi ecosystem. The decentralized finance (DeFi) space has been growing rapidly and WBTC has been a crucial part of it, since this particular project boasts the most tokenized BTC up till now. There are more than 12 tokenized BTC projects that are at the disposal of people today, including projects such as ETH-based derivatives like hBTC, renBTC, WBTC, pBTC, tzBTC, tBTC, btc2, imBTC and sBTC. Others are Liquid, RSK and the latest addition that has been made on Tron. 
tBTC, the trustless tokenized BTC project has just had a relaunch and there were a total of 83 tBTC in circulation on Friday afternoon, which is the equivalent of $885,000. Additionally, a tokenized BTC project will also be launched on the Polkadot ecosystem by the name of polkaBTC. As compared to all the other tokenized BTC platforms that are available, WBTC tops them all since it boasts 73% of the supply. According to statistics, this is about 83,983 tokenized BTC assets. 
Just like Tether had shifted a greater portion of Tether to the Ethereum network, the team behind WBTC said that the lower fees and speed were one of the major reasons to have partitioned some of the WBTC over to Tron. Bitgo's CEO, Mike Belshe said that since they had launched WBTC in 2019, they had undergone tremendous growth on Ethereum, combined with a huge increase in DeFi activity. Belshe said that their new alliance with Tron would provide users with even greater opportunities of expanding to other chains and they would be able to tokenize their BTC on the Tron ecosystem. This would result in faster speed and lower cost.