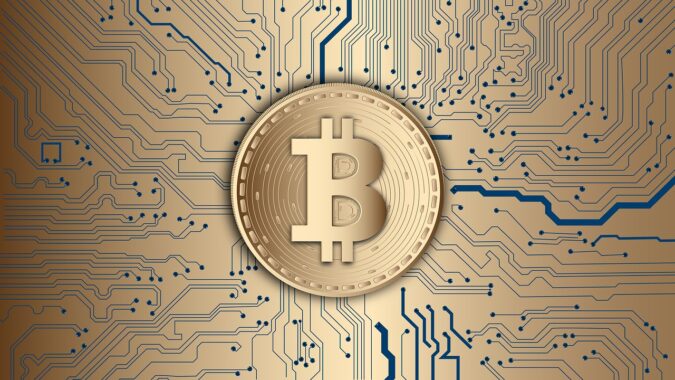 Bitcoin's value has surged for more than US$ 45,000 as of now making it another All-Time High record. Facts revealed the company of Elon Musk, Tesla, injecting US$ 1.5 Billion as investment which prompted the surge. Bitcoin's market cap is now over and above US$ 856 Billion and value statistical data suggests a further increase in the value by 3.29%.
For quite a long time Bitcoin was riding the Bull-Run throughout 2020 up till January 2021. However, the value dropped between US$ 12,000 to 15,000 range and Bitcoin was trading on for US$ 30,000. Although dips are usual for cryptocurrencies, however, the legendary coin retreated quickly and remarkably most of the time. But since January, although Bitcoin's value continued to surge but the surge was rather slow-paced and steady.
But on Monday, once again Bitcoin's value spiked and this time the leading coin hit back quite hard. In the first place, the value rose to US$ 43,107 per coin but later on, another surge followed sending the value further up at US$ 44,899.
As per Bitcoin's market performance, the data shows that since the past week, Bitcoin's value has soared from 30% to 35%. However, in January, the value increase remained in the range between 9% and 11%. This not only brought happiness for Bitcoiners but also shocked the entire crypto community. In their utter shock feeling, the community started to look for the reason for this surge but failed to find one.
The myth was finally busted when news made headlines in every newspaper and on social media network websites. The news story revealed that the reason behind Bitcoin's surge was Tesla's investment. It was then confirmed that Tesla Inc., whose head is famous Bitcoiner, Elon Musk, has brought investment of US$ 1.5 Billion in Bitcoin.
As of now, Bitcoin's value is over US$45,962, which is an All-Time High value recorded ever for Bitcoin throughout its surge history. Interestingly with Tesla's investment, Bitcoin's market capitalization has gone above US$ 856 Billion. The value trending chart/index also suggests a further increase by at least 4.73% expected in the remaining hours of the day.
In the past months, Bitcoin is up by almost 187% and, when compared with USD, its value has increased approximately 332% since 2020.
As usual, Bitcoin's surge also helped other crypto coins to acquire increases. After Bitcoin, it was Ethereum whose value too was increased for at least 13% in a single day. Per unit current value of Ethereum is US$ 1,741.50 according to the crypto index chart of Coindesk. While the market capital for Ethereum is touching US$ 200 Million (i.e. US$ 199.75Billion). The general idea amongst the crypto industry is that when Bitcoin's value is going up, so is the values of other cryptocurrencies as well.