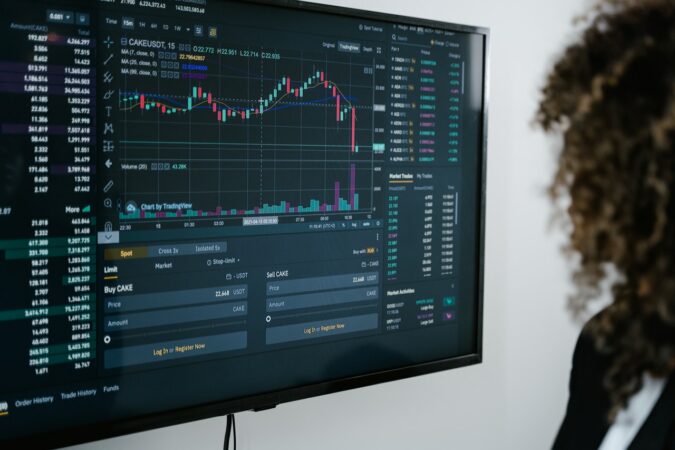 Individual retirement accounts (IRAs) that are focused on cryptocurrency are still regarded as alternative investments, but their existence is worth noting. The IRA is essentially a long-term account that's used for buying and holding securities. As mainstream investors have begun to see Bitcoin and other cryptocurrencies as long-term investments, the concept of crypto IRAs has become quite popular.
How do Crypto IRAs Work?
A cryptocurrency IRA falls under the category of self-directed IRAs. The looser regulatory structure and volatility of cryptocurrencies tend to scare investment custodians away from taking responsibility for consistent and stable returns. The Bitcoin name is often used to brand crypto IRAs by most financial institutions due to the popularity of Bitcoin. You can find IRA investment opportunities in other coins as well, which include Litecoin, Ether, Ripple, and Bitcoin Cash. As compared to traditional IRAs, they tend to have higher fees associated with them and there are additional fees to consider.
The average crypto IRA will also have a holding fee, establishment fee, minimum monthly account fee, and fees for fund transfers and purchasing assets. Generally, there is no monthly maintenance or establishment fee associated with traditional IRA accounts. An IRA designation means that crypto accounts are subject to regulations they would typically avoid. Moreover, you should also note that IRA contribution limits are also applicable to crypto IRAs. Apart from that, investors have to purchase the cryptocurrencies in the IRA from a designated company.
These firms take advantage of their monopoly for charging fees. You also need to bear in mind that you can trade crypto IRAs only during the standard market hours. As the cryptocurrency market operates 24/7, it is possible that the value of your crypto IRA may change drastically over the weekend and this will leave you with no recourse. Lastly, cryptocurrencies that are within an IRA are also subjected to capital gains tax.
It is essential for you to have a clear understanding of the pros and cons of a cryptocurrency IRA before you decide to invest in one.
Best Cryptocurrency IRAs
If you want to invest in a cryptocurrency IRA, here are some of the top ones you can explore:
iTrustCapital (Recommended for competitive rates)
Known as the top digital IRA trading platform, iTrustCapital enables you to directly buy and sell cryptocurrencies, along with physical gold, in real-time and using your retirement accounts. Their pricing is completely transparent with gold $50 over the spot and a 1% trade fee for crypto. A monthly account fee of $29.95 is also applicable, which provides platform maintenance and support, facilitation of transfers to your IRA, and unlimited storage through institutional custody partners. You can also set up the IRA at iTrust Custodial services and get IRS and tax reports.
Bitcoin IRA (Recommended for full service)
If you are looking for a full-service solution that lets you invest in Bitcoin, Ethereum, Bitcoin Cash, Litecoin, Ethereum Classic and Ripple with your IRAs, you don't have to look beyond Bitcoin IRA. They work on making the complex process of crypto investing safer and simpler. They store your digital assets with BitGo Trust and they are insured up to $100 million. BitGo Inc. powers it, which is recognized as one of the largest processors of on-chain bitcoin transactions in the world. It processes about 20% of all bitcoin transactions conducted globally and holds about $2 billion in its wallets. You can open an account with Bitcoin IRA in minutes, whether you need help with a traditional, rollover or Roth IRA.
BitIRA (Recommended for security)
It should be noted that most crypto IRA companies don't take any responsibility regarding the security of your crypto. However, BitIRA stands out in the crowd because it provides end-to-end insurance. Plus, they also offer cold storage for your digital assets, which means they are kept on a hard drive in a vault that's guarded physically round the clock. You can get this security, as well as praise-worthy customer service, which instantly puts you at ease, even if you haven't invested in crypto before. BitIRA offers several cryptocurrencies, which include Bitcoin, Litecoin, Bitcoin Cash, Ether, Ethereum Classic, and Ripple.
You can consider these crypto IRAs if you have decided to make your investment.