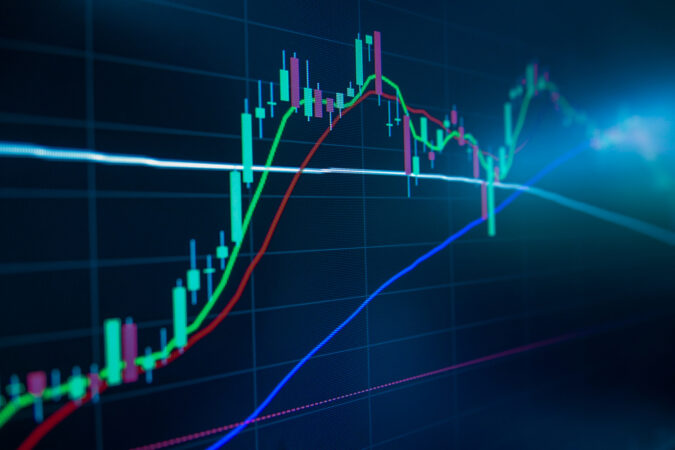 The global cryptocurrency market cap sees a 1.4% surge to $2.24 trillion.
Bitcoin adds $750 to its value following a 1.6% jump.
Ethereum attempts to escape the $3,700 cap with a brief 0.30% surge.
For now, most investors appear to lose hope. 48 hours away from 2022 January, and the top ten cryptos present the tiniest of entries ever. Besides ADA, LUNA, and DOT, there's no other asset with green charts in the top-10 crypto list. Cardano ensures the green chart with its 0.55% surge throughout the week. Meanwhile, DOT and LUNA seem to seek the feet for stability.
The crypto market went back to where the journey started fourteen days ago. However, it seems to register slight upticks. After touching $2.17 trillion overnight, the market capitalization recorded a 1.42% 24-hours gain to $2,232,873,646,339.
Though the increase was small, market players might enjoy it rather than value loss. Nevertheless, the recent upswings might reflect the bullish more awaited in the upcoming year. It appears like tokens want to join 2022 with heads held high.
Though BTC and ETH lead others in the crypto space, they are no exemptions when it comes to plummets. December has proven that large-cap assets can suffer than other cryptocurrencies. Nevertheless, the two coins had their market dominance at 60%, meaning that over half the crypto assets' performance relies on Bitcoin and Ethereum.
Moreover, 60% of the market suffers if BTC and Ether crash and vice versa. Indeed the cryptocurrency world depends on these assets. Meanwhile, BTC's price saw a 1.6% surge to $46,555. That came as the digital coin's market cap increased by about $900 billion, touching $900,736,159,025.
Also, Ethereum has encountered challenges over the month. The leading alt's blockchain base always boosted individuals' hopes in the marketplace. However, Ether saw its most-suffering month. Nearly half of the crypto coins utilize the ETH blockchain.
Ethereum has struggled to rise after touching the $3,615 mark last night. While publishing this content, Ethereum traded 0.09% up at $3,736. Meanwhile, the journey seems to continue, and Ether might rise higher.
Feel free to leave a reply below.