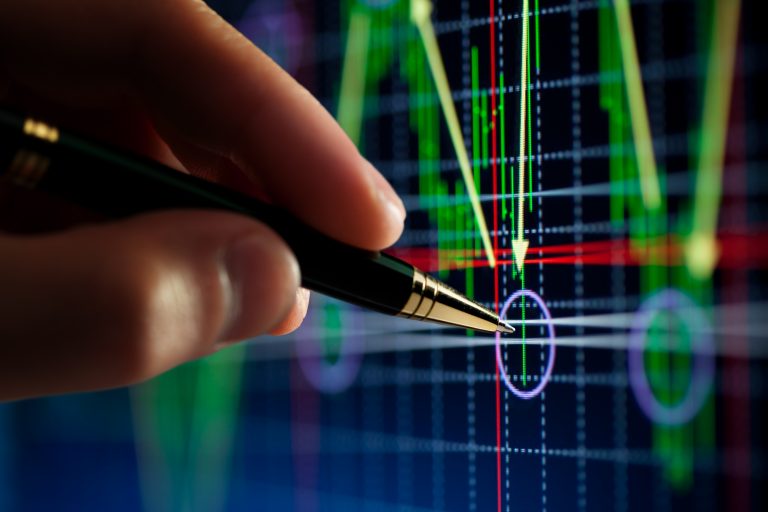 The forex market is undoubtedly one of the biggest markets in the world and is known for its volatility. This volatility is the reason that traders are able to enjoy such high profits, but it is not without its risks. Just like you can benefit, you can also lose due to rapid changes in the market. Therefore, online brokerages have begun to offer risk management tools to traders in order to help them in minimizing their risks. Every trader should take advantage of these tools, particularly when they are trading during volatile conditions or are using high leverage. One of the best tools available for this purpose is known as stop loss.
ROBOT

RATING

PROPERTIES

TRADE

✮✮✮✮✮

Top Rated Robot

✔

90%

[Claimed]

Win-rate

✔$250 Deposit

✔Accepts Credit Card

 Trade NowRead Review
With this risk management tool, an order is closed or executed on a particular price level and it enables traders to secure positions against any unexpected changes in the market. When using this tool, traders essentially instruct their broker to close a forex position automatically if the price movement is contrary to their trade direction by a specific number of pips. There are two types of stop losses; a regular stop loss and a guaranteed stop loss. The latter is preferable because the former may sometimes fail in the market.
This happens when the price moves really fast so it overwhelms or exceeds the broker's ability of matching a counter-order for executing the stop loss. Such situations usually occur when there is extreme volatility or slippage in the market due to a major market moving event. In contrast, a guaranteed stop loss ensures that the price at which you set the stop loss is the price at which the trade will be executed. Even if the market undergoes a sharp and rapid movement or it gaps, the position will close at the stop loss you specify.
If you want to take advantage of guaranteed stop loss, you should choose your broker wisely. Here are three top brokers that can offer you guaranteed stop loss option:
Formally known as IG Markets Ltd., it was established in 1974 as a pioneer firm of its kind. It has been at the forefront of the industry since then and even developed the concept of financial spread betting. Currently, the company enjoys a global presence and offers its trading services via its offices in 13 countries around the world. It has its headquarters in London and its operations have expanded to the USA, New Zealand, Japan and Australia. It has won a number of industry awards due to the contributions it has made and continues to do so.
This online brokerage is heavily regulated by the top authorities all over the world because of its global presence. It is subject to regulations outlined by the Financial Conduct Authority (FCA) due to its location in the UK, the FSA in Japan, ASIC in Australia, DIFC in Dubai, MAS in Singapore and FINMA in Switzerland. The purpose of these regulations is to ensure protection of clients' money, which means money is thoroughly safeguarded and kept in segregated accounts. IG does not use this money for their own use.
The platforms and tools that the broker offers have been designed for the convenience of its users. An easy-to-use platform has been developed, which includes the web-based trading software that doesn't require a download and trading applications optimized for use in smartphones. Apart from its own proprietary platform, IG has also incorporated the popular MetaTrader 4 for its clients. As far as tools are concerned, there are a ton of indicators and add-ons and numerous trader deals. Guaranteed stop loss and limit orders are available for managing risk to protect the capital of the traders.
Signing up with IG is also fast and straightforward as you don't have to go through a time-consuming and lengthy verification process. A demo account option has been made available to help traders in getting some practice. Another appealing fact about IG is their exemplary customer support, which comes with comprehensive and thorough educational materials that can help in improving trading skills and enhancing knowledge. In fact, the broker also has some advanced programs that can be useful for experienced traders. Customer support is available in several languages and you can get prompt responses.
Located in London, City Index is a trusted broker that has more than 30 years of experience and a solid background of a trusted-parent company; GAIN Capital, which is recognized as one of the largest institutional and retail trading providers. It has a global presence across Asia Pacific, Europe, and North America due to which it caters to more than 150,000 traders in different parts of the world. The broker's competitive pricing, tight spreads, quality execution, supportive relationship management and low margins make it an extremely well-valued choice.
Other than the wide range of markets it caters to, City Index is also recognized for the features of its platform, along with some of the leading trading technologies and solutions it has incorporated. It provides a variety of platforms to the traders, which includes its own and the highly demanded MT4. You can find web versions, desktop versions and also mobile versions of these platforms to offer you convenience. No matter what level of trading you want to perform, the broker enables you to do exactly that.
You will find 16 types of charts, more than 80 indicators and actionable trade strategies and ideas. Moreover, their well-developed technology also allows them to offer risk management features like guaranteed stop loss and ensures that the trade is executed at the best possible price. This is one reason why the broker has received a ton of awards and acknowledgments for their services. When it comes to account types, City Index has ensured that things remain simple and hassle-free. There are three account types available and you can select one as per your preference and depending upon your experience.
A demo account is also provided to help you in understanding the market risks and practicing before investing your hard-earned money. When it comes to trading costs, the broker offers you both fixed and variable spreads and you can decide what's comfortable for you. Leverage is also available and the broker has also added a wide array of payment methods that can be used for adding and withdrawing funds from their platform. They also offer top notch customer service so you can get answers to your queries quickly and get back to trading as quickly as possible.
This is recognized as one of the biggest market-brokers in the foreign exchange market and have a long history that can be traced back to 1989. CMC Markets was initially launched in the UK, but it has broadened their base since then and now have their offices in Canada, Australia, Austria, Germany, Italy, New Zealand, Poland, Singapore, Spain, Norway, Sweden and Ireland. The broker aims to improve trade efficiency via technology innovation and development. Therefore, they have developed trading programs for amateur and experienced traders.
One of the most notable features of CMC Markets is that it is regulated by some of the top organizations in the world. As its offices are spread in different parts of the globe, it is regulated by different organizations, including FCA, ASIC, FMA, MAS and IIROC. This is an assurance to traders that the broker is not a scam and their investment will be kept safely and will not be used by the broker for their own purposes. Moving onto trading platforms, CMC Markets has kept up with the trends and has incorporated powerful and advanced web and mobile platforms for executing trades.
Apart from that, the broker is also a pioneer of some of the trading tools that are available in the market nowadays. You can find a vast number of tools that can be immensely useful in conducting smarter and more effective trades, which can maximize your returns. These include spread betting, countdowns and also risk management features like guaranteed stop loss orders. The latter minimizes your losses and secures potential profits. This can be quite handy because the broker allows you to trade more than 300 forex currency pairs and with guaranteed stop loss, you can participate without incurring heavy losses.
CMC Markets also offers multiple account types, but there is also a demo account available if you want to get in some practice before actually dipping your toes in the market. The broker offers you technical support and other assistance if required to ensure you have a positive experience when using their platform. Other than the strong customer support feature, CMC Markets also provide you with an opportunity to connect with some of the specialists in your chosen market and get their insights and tips.
The broker offers some of the most competitive spreads in the market through which you can keep your trading costs at a minimum. Deposits and withdrawals are also made easy on the platform, which makes it a well-rounded broker for your trading needs.
ROBOT

RATING

PROPERTIES

TRADE

✮✮✮✮✮

Top Rated Robot

✔

90%

[Claimed]

Win-rate

✔$250 Deposit

✔Accepts Credit Card

 Trade NowRead Review