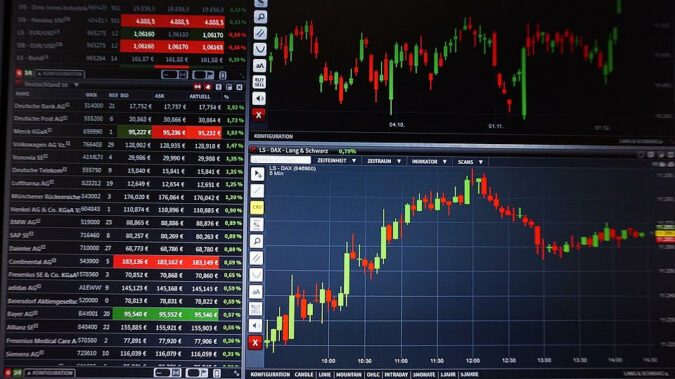 On Monday, Jan. 17, here is everything you need to learn: 
Markets have begun the new week calmly, and the US Dollar Index, which ended a three-day winless skid on Friday, has entered a pullback above 95.00 on Monday morning. 
In the United States, the bond and stock markets will be closed on Monday in commemoration of Martin Luther King Jr. Day. 
Germany's Bundesbank will publish its "Monthly Report" during pean market hours. 
Later in the day, the North American economic calendar will have Canadian Manufacturing Sales data and the Bank of Canada's (BOC) Business Forecast Survey. 
China's Gross Domestic Product (GDP) rose by 4% year-on-year in the 4th quarter, according to data released in the early Asian session. 
Although this estimate was lower than the third quarter's 4.9% increase, it was above the market consensus of 3.6%. 
Furthermore, annual factory output grew by 4.3% in December, exceeding experts' expectations of a 3.6% increase. 
On the downside, retail sales increased by 1.7 % year over year in December, falling short of the 3.7 % expected by economists. 
Despite these conflicting data releases, market sentiment remained positive, with the Nikkei 225 and Shanghai Composite indices climbing 0.75% and 0.7%, correspondingly. 
Conversely, the People's Bank of China (PBOC) disclosed Monday that it has cut the rate of interest on 700 billion Yuan ($110.19 billion) in one-year medium-term lending facility (MLF) loans to certain banking firms by ten basis points to 2.85 %. 
Moreover, the PBOC lowered its seven-day reverse repo rate by ten basis points, to 2.1% from 2.2%. 
Major Exchanges 
The EUR/USD lost momentum shortly after touching 1.1500 on Friday and concluded in the red. The pair is trading sideways in a narrow zone above 1.1400 on Monday morning. 
Notwithstanding Friday's dramatic decline, GBP/USD finished stronger for the fifth consecutive week. To begin the new week, the pair is remaining rather quiet below 1.3700. 
Due to rising US Treasury note yields, the USD/JPY staged a strong recovery on Friday after plunging to its lowest level in three weeks at 113.50.
The pair has been steadily increasing and was last seen up 0.2% on the day at 114.44.
Commodities And Crypto
Gold reversed course on Friday, erasing a portion of its weekly gains, as the benchmark 10-year US Treasury note yield increased by about 5% on the day. 
XAU/USD, however, remained above critical technical support levels near $1,800 and appears to have entered a consolidation phase around $1,820.
USD/CAD posted weekly losses as the commodity-linked currency benefited from increased oil prices. 
Last week, the price of West Texas Intermediate crude oil increased by more than 7%. 
The pair fell below 1.2500 on Thursday but recovered to the mid-1.2500 range due to the resumed  Dollar strength. 
Bitcoin traded in a relatively narrow range throughout the weekend and began edging lower around $42,000 early Monday. 
Ethereum gained for three consecutive days but stalled after meeting resistance at around $3,400. ETH is down more than 2% on the day and is currently trading below $3,300.