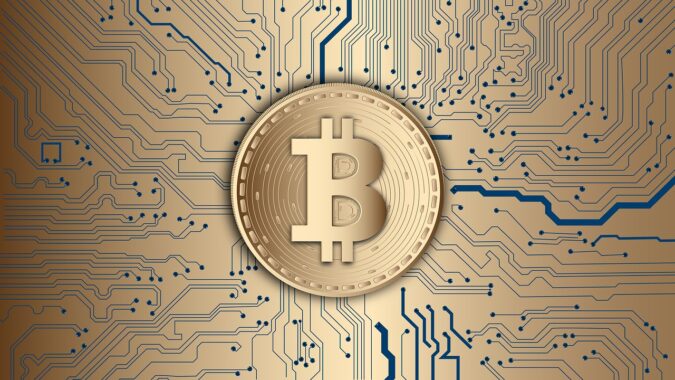 Bitcoin has been tweaking ever since the peak high at $42,000. However, a significant momentum shift occurred in recent days.
Analysts believe that the Tesla CEO, Elon Musk's shout-out to crypto pushed Bitcoin'sprice upwards. That too at a time when decentralized exchanges are experiencing record amounts of trading volume on the Ethereum network.
The Tesla CEO included Bitcoin in his Twitter profile and a very cryptic tweet to his 44 million followers.
The change in profile and the tweet from Elon Musk prompted a new rally. Following this, the prices of Bitcoin surged from $32,500 to $38,000 in a matter of minutes. This question now is whether Bitcoin will see new all-time highs.
The critical breaker for the rise to continue was to find support at $30,000, which happened recently. Since then, the next step for the rise to continue would be a breakout above the $34,000 resistance zone.
Thanks to Elon Musk's tweet, the breakout was confirmed, and Bitcoin started to accelerate heavily. The next level to break is $37,600-38,000.
Currently, Bitcoin's price is trying to crack at $38,000. If this area flips for support, the all-time highs will likely occur, and $50,000 comes into play.
In the past 24 hours, the total cryptocurrency market capitalization has reached new all-time highs. The market is accelerating to the $1.13 billion level.
Nevertheless, the total market capitalization and the price of Bitcoin are still far away from the 21-Week MA. Before continuing upward the 21-Week MA often sees a support test.
The levels to watch are still the same for the total market cap. $730 billion will be the focus if the market can't continue going up from here. This would grant a perfect support/resistance flip from the previous all-time high.
The 21-Week MA and the current price have a big difference but they often come back to each other. As they come back, the markets get back to the mean of the price movement.
Top of Form
Bottom of Form
Hence, in the weeks to come such a correction would bring the price of Bitcoin to $25,000. Eventually, the continuation of this bull market is very likely as long as Bitcoin remains above the 21-Week MA.
At present, the price of Bitcoin is trying to break through the resistance at $38,000. A continuation towards a new all-time high of $40,500 seems unavoidable if this resistance at $38,000. $40,500 is the only level to watch after $38,000.
Even price targets of $45,000 and $50,000 are on the table. Nonetheless, a renewed retest of the $34,000 zone should be expected if Bitcoin's price can't break through the $38,000 area.
It would be interesting to see how Bitcoin performs over the weekend because crypto never sleeps nor does it remains stable for long.