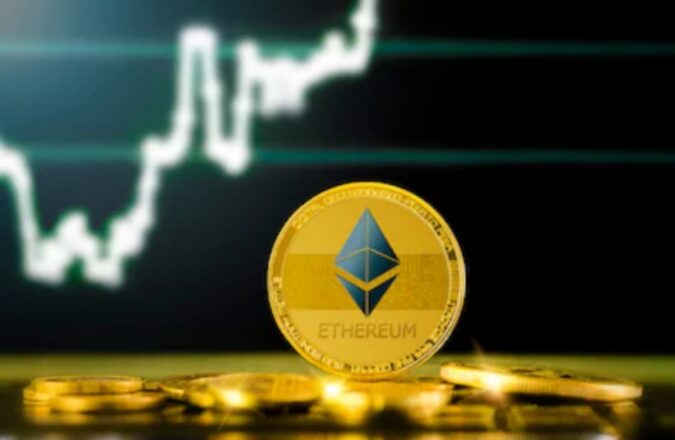 In the past couple of weeks, Bitcoin (BTC) seems to have slowed down a bit when it comes to price surges and market capitalization. While the largest cryptocurrency in the world is in a resting mode, the second-largest cryptocurrency, Ether (ETH) has taken a vertical flight.
With the price change and the market capitalization surge, it is now evident how much Ether (ETH) has grown in the past couple of weeks. Ether (ETH) has literally gone on a spree, hitting a new all-time high in terms of price almost every other day.
When we look at Ether's (ETH) price trend through graphs, the data seems to look even better and promising. According to many cryptocurrency exchanges including Coinbase and Binance, Ether (ETH) has continued exceeding the expectations of all analysts.
The second-largest cryptocurrency in the entire crypto-verse in terms of market capitalization is constantly gaining on its price. Although the market capitalization of Ethereum (ETH) was, quarter the size of Bitcoin (BTC). However, in the past couple of weeks, Ethereum's market capitalization has grown almost half the size of Bitcoin's market capitalization.
While its $3k plus price demonstration celebrated, ETH has given yet another surprise to the entire cryptocurrency community and the Ether (ETH) enthusiasts another surprise.
On May 10, Ether (ETH) has marked history for itself by crossing the $4k per ETH barrier for the first time since its foundation. Surprisingly, ETH has managed to climb from less than $3k per ETH to more than $4k per ETH in a matter of a week.
Similar to Bitcoin (BTC), Ether (ETH) has also started surpassing mainstream institutions in terms of market capitalization. It was just last week when ETH market capitalization managed to cross the market capitalization of Bank of America. The Bank of America currently ranks as the 28th largest company in terms of market capitalization and ETH has even surpassed it.
At the time of writing, the market capitalization of ETH is more than $475 billion. This means that in a matter of a week, ETH has even surpassed two more major companies. The names of the companies are Johnson and Johnson, and Wal-Mart.
According to the on-chain data-analyzing firms, ETH is now on the right track of competing with JPMorgan Chase's market capitalization. JPMorgan is reportedly the largest bank in the entire United States and has the highest number of AUM.
As per the analysts, the reason behind ETH's price surge is mainly because the digital asset has started gaining recognition among the mainstream institutions.
Towards the end of April 2021, mainstream institutions have started taking so much interest in ETH that towards the end of April, they purchased more than $30 million in ETH.