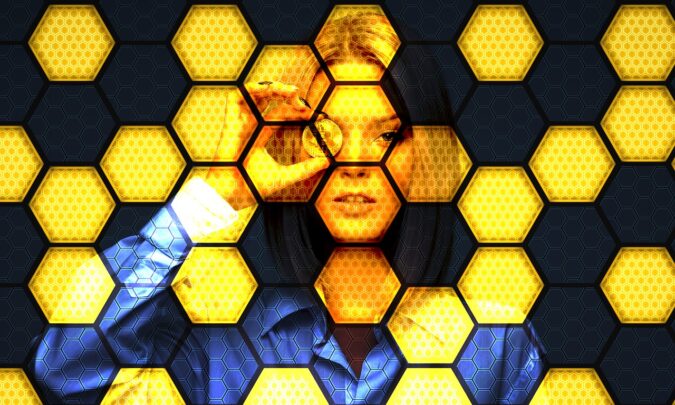 Nobody else except for DC Comics itself can put for auction any NFTs relating to its globally famous superhero character, Batman, warns DC Comics.
The sale of Non-Fungible Tokens (NFTs) has made record-breaking sales in the past week. There is an increased interest in following the NFT trending amongst celebrities who wish to issue NFTs. The recent celebrity to join the trend is Patrick Mahomes, who is a member of the NFL and is globally renowned.
Mahomes has said that the idea of NFT struck him a great deal and he too thinks that he should issue his own NFTs. With this objective, Mahomes has publicly announced today at social media website, that his NFTs are almost ready. He informed further that his NFTs will be available for sale through an auction taking place on coming Wednesday i.e. March 17, 2021.
But whether anyone can issue the NFTs is a debatable argument.
Until and unless the NFTs comprise such collectibles which are 100% owned belongings of the issuer, then there is no problem. However, if the owner of the items put for auction belongs to someone other than the issuer, then there are legal restraints. The issue would instantly attract the law known as "intellectual property" and which is followed in worldwide jurisdictions.
Recently, a public warning has been issued by DC Comics which owns globally popular superhero characters such as Batman and Superman. In the warning, DC has categorically stated that no one else than itself has the right to sell any NFTs relating DC Comics characters. If anyone is found engaged in such activities, then proper legal action will be taken against the person, stated DC Comics.
In addition, DC Comics stated that it has been planning to put for sale NFTs comprising of DC characters. However, so far the company has not decided when it would be doing so.
The warning was comprised in the form of a letter which was sent through DC's SVP (Legal Affairs), Jay Kogan. Kogan has informed us that there are many freelancers who are working with the firm. However, such freelancers are not entitled to sell any sort of NFTs depending upon DC characters, said Kogan.
He further informed that the issue of launching any NFTs comprising of DC collectibles is a project under pipeline. However, the company has not yet decided when to initiate the project.
So there is a clear-cut warning from DC which has all the money in its pockets. Anyone who was thinking of selling his or her own form of NFTs comprising any material relating to DC Universe, cannot do so. Otherwise, the legal consequences will be borne by such a person.
The good thing is that DC itself is concerned about NFTs and sooner or later will be joining the NFT arena.