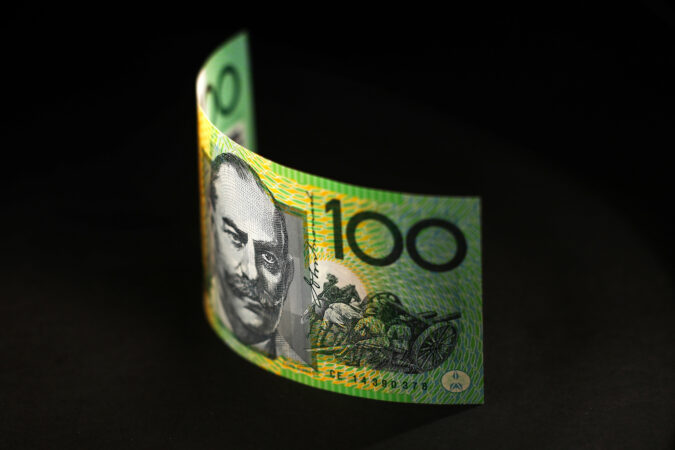 China's Import Stall Creates Worry
The currency pair of the Australian dollar and the US dollar has given up about 50% of its intraday profits on the account of low importation data from China. In the early part of the Asian session, the AUD/USD currency pair displayed a rejection in the reverse that was openly bullish. The pair began trading in the market on Tuesday at 0.7450 but it gradually dropped under the opening line and was at 0.7442. But it was able to quickly recover and reclaim lost grounds as it got to an intraday height of 0.7474 at the time of this report when it surpassed the price it opened with.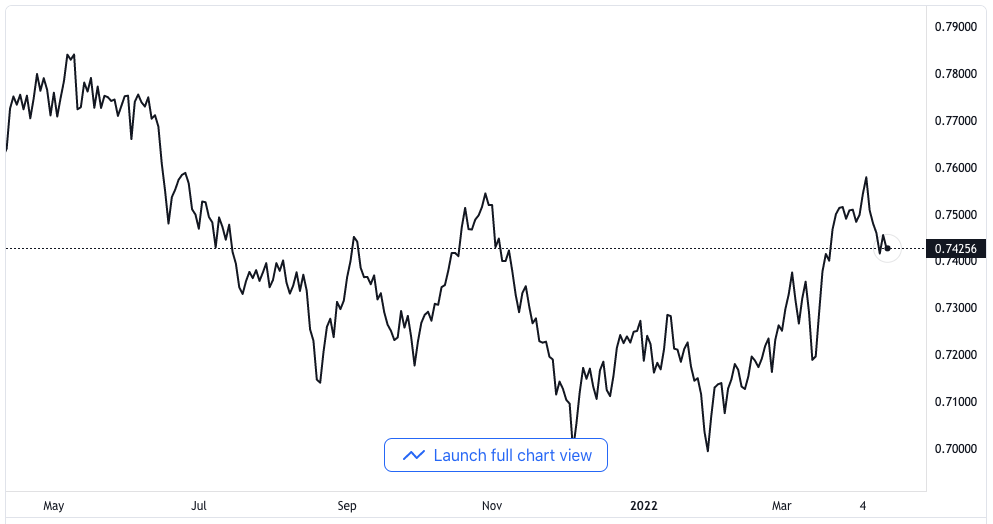 AUD/USD price chart. Source TradingView
The trade surplus in China for the month of February got trimmed down to about 300.58 billion yuan instead of the initial number of 738.8 billion yuan first published. Australia, as a major exporter of raw materials to China, has a primary concern of the decline in Chinese imports by up to 1.7% whereas the market was eagerly looking forward to a positive increase of up to 11.4%.
Meanwhile, in the United States, the US dollar index has started to recover following a little drawback in the direction of 100.23. The dollar index has, therefore, continued on its winning streak of over nine days on Wednesday while there are more than enough odds that the US Federal Reserve is going to increase interest rates by up to 50 basis points during its next monetary policy meeting coming up in May.
Jumbo Announcement Expected from the Feds
It is expected that the Federal Reserve would come out with an announcement of a jumbo increase in interest rates as well as a sharp reduction in its balance sheet in order to reduce the rise of the raging inflation. The American Treasury bond yields of ten years have recovered from their intraday losses at about 2.72% on account of the mix of trading and moods going on in the Asian market.
The unemployment rate report for Australia will be published this week and it is expected to have huge importance and impact. It is speculated by pundits that the unemployment rate might come in at 3.9% instead of the initial prediction of 4%. 
On the side of the US dollar, the retail sales in the United States would be the main catalyst for its increase and it is due for release on Thursday. An initial estimation of the retail sales in the US has it that there is a higher rate at 0.6% instead of the first rate of 0.3%.