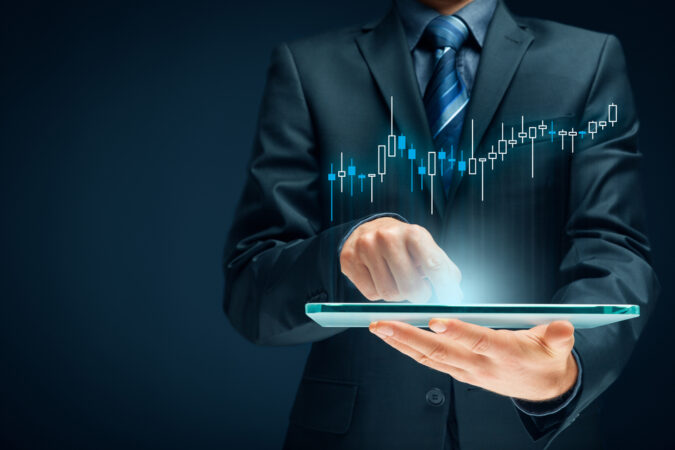 Although the internet had been introduced in the early '90s, it was not until 2005 that it was fully commercialized. As more people got used to the internet, the utility was no longer limited to searches and entertainment. Internet provided a platform where businesses and trades from the world could be shifted to the virtual world. As numbers and figures moved to computers and the internet, even the most common people could lay their hands on online trades.
Major Trades were Online Starting 2005
When the internet was fully commercialized in 2005, the major trading assets were also accessible by the common people. Soon, online trades had become a common household activity that everyone had access to if they wanted. At that time, the major trading assets were forex, commodities, stocks, and indices. These were the major trading assets that the users had access to while the smaller assets were playing their own role.
Major Drawbacks with Other Major Assets
There are several drawbacks that are there when performing trades through online trading assets other than crypto but we will be discussing the major ones:
Playground for Scammers/Fraudsters
Although these online trading assets are more regulated and central, yet they had one major drawback. That major drawback was them being online as, many fraudsters/scammers were able to get access to the personal and financial information of investors. Later, the fraudsters/scammers would continue using the personal and financial information of the investors.
You need a lot of Money before You Can Invest
Another major drawback with these assets was that an investor was required to make hefty investments in order to gain more profits. The real reason is that these major assets are a lot more stable than cryptocurrencies. Therefore, these assets only exhibit a rise/fall of 1 or 2 percentages compared to cryptocurrencies that exhibit extremely high percentages.
You Have To Share Your Personal and Financial Information
The third drawback that has stopped many people from not investing in other major assets is sharing their personal/financial information. This drawback is different from the first one because in that case, people already end up providing their information, only to regret it afterward. Many people are still skeptical about providing their personal/financial information over the internet.
However, you need to provide personal information as well as your financial information in order to open an account and start trading. Although some cryptocurrency exchanges also require investors to share their personal and financial information. However, almost 95% of the entire cryptocurrency industry is decentralized, which means that you are neither required to provide your personal information nor financial information.
If You Are Getting My Point Then Let Us Discuss Cryptocurrencies
Now that you are aware of the drawbacks you may encounter in other online trading assets, let me go ahead and shed some light of the benefits of cryptocurrencies.
Cryptocurrencies are decentralized in Nature
If you are someone who is concerned about sharing their personal and financial information, then cryptocurrencies are the best choice for you. Cryptocurrencies provide you full authority over your personal and financial information. It is completely up to your discretion whether you would like to share your information or not. Another thing is that you do not have to run back and forth like the banks or other financial service providers make you run. The cryptocurrency industry is decentralized, which means it is not governed by a central body. This means there is no intermediary involved in your crypto activities and dealings.
You Have Thousands of Trading Options within the Crypto-Verse
You would be shocked as well as surprised to know that there are more than 10,500 cryptocurrencies in the entire crypto-verse. This means that there are more than 10,500 cryptocurrencies you can perform trades in. Even the price of each cryptocurrency is different from one another. If you are planning to invest big, then you can invest in Bitcoin (BTC), Wrapped Bitcoin (WBTC), or yearn. finance (YFI). If you are planning to invest moderately, then you can go for Ethereum (ETH), Bitcoin Cash (BCH), or Binance Coin (BNB). If lower than that, then you can invest in Litecoin (LTC), Ripple (XRP), or Cardano (ADA).
Cryptocurrency Industry is Very Lucrative
The major factor about cryptocurrencies is that they are very lucrative in nature. This is exactly what makes them extremely profitable and full of opportunities for investors. While other trading assets experience a rise or 5 drops in prices by 1% or 2% percent. The cryptocurrency assets experience price surges of around 10% to 25% in 24 hours. In some cases, cryptocurrencies may even experience more than a 100% price increase within a few hours. So if you were to invest in cryptocurrencies, you would end up making huge profits.
Let me give you an example to help you understand the situation better. If you had purchases 1 ETH by the end of 2020, it would have cost you around $300. If you were to sell it in mid-May, you could have made more than $3,800 in profits.