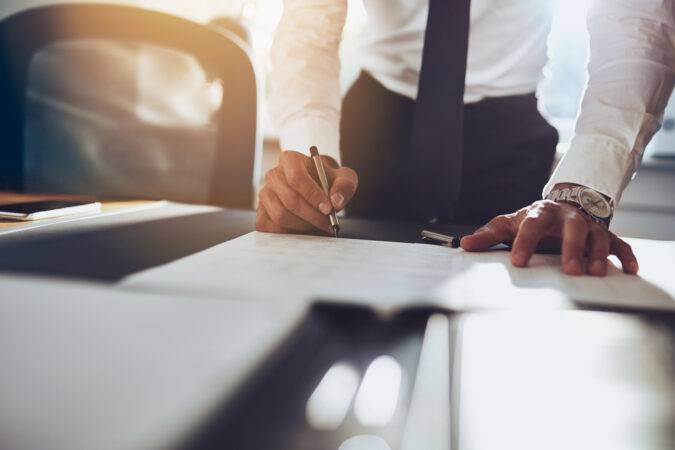 Crypto Conduct Authority Review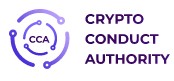 The growing prevalence of crypto assets among the investor community shows that people are developing a taste for niche markets. Consequently, retail investors and traders want to sign up with a suitable broker to start trading crypto. Of course, a valid concern is how new users can discern a broker's reliability. The Crypto Conduct Authority is a self-certified organization founded by crypto professionals. They have the necessary skills to provide consultation and educational services. This Crypto Conduct Authority review will discuss some of its most common offerings.
In addition to informing traders and educating them about market trends, the CCA also offers services such as dispute resolution. Similarly, it offers a trusted community of over 50 brokers, exchanges, and partners. Member companies that have been accredited by the CCA get various perks, as mentioned below.
Informing Traders About The Market
One of the CCA's first duties as a third-party organization is to give everyday crypto traders information that helps them execute better trades. It does this by keeping users updated on the latest market prices of cryptocurrencies. This data is highly valuable for traders who want to make informed decisions. That's because the CCA not only mentions prices but whether the value of a crypto asset has gone up or down.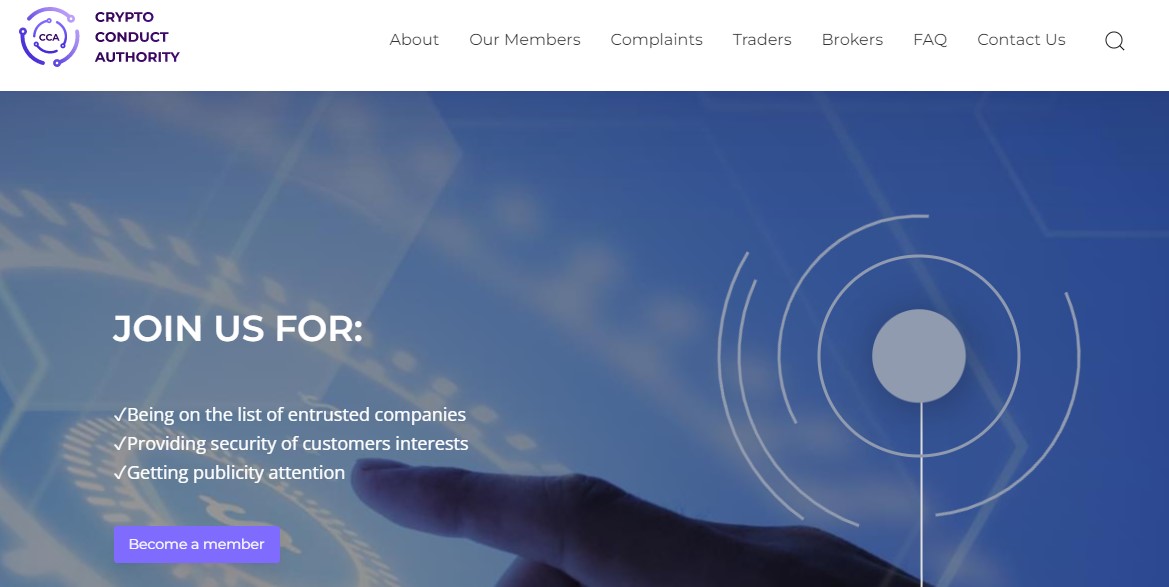 Moreover, the green and red indicators show the extent to which the price has gone up or down. Users can look at the asset's trading volume and price increase or decrease to conduct an analysis. Using this analysis, they can formulate an effective strategy that allows them to predict future prices. In addition to market prices, the CCA also allows traders to register for a detailed educational course that prepares them to spot favorable opportunities in the market.
Addressing Traders' Complaints
Among the different services provided by the Crypto Conduct Authority, one of the most important is dispute resolution. It acts as an effective mechanism that addresses disagreements between brokers and their customers. It involves a detailed process that requires investigation and making a decision based on the provided information. Clients of member companies can submit a complaint with the commission once they have contacted their broker. It will take about 2 weeks for the broker to clarify their position or provide a response.
After this, the client can submit a complaint, and the commission will complete the investigative process in 5 days. After this, if they require extra documentation from the client or their broker, they will be asked for it. The requested party has 1 week to respond, after which the commission will give its decision. This decision is binding on the broker, while the client has a choice to accept or reject the ruling. In the event that the broker doesn't act according to the commission's ruling, the client will be compensated using the compensation fund.
Offering Membership Benefits
Besides protecting clients from the risk of fraudulent companies, the CCA also offers accreditation services for brokers. This helps maintain the company's reputation among its users, and it comes with various other benefits. Brokers who get certified by the Crypto Conduct Authority can build a trusting relationship with their users by offering quality trade executions.
Moreover, brokers can receive a discount on certification services if they become members of the CCA. Membership perks include Broker Pilot, which helps mitigate risks for multi-asset brokers. Also, they can access analytics to assess and evaluate their performance over time. For instance, conducting a client analysis to see what assets they prefer. Or a trade execution analysis to know how many trades are executed successfully.
Updated Warning List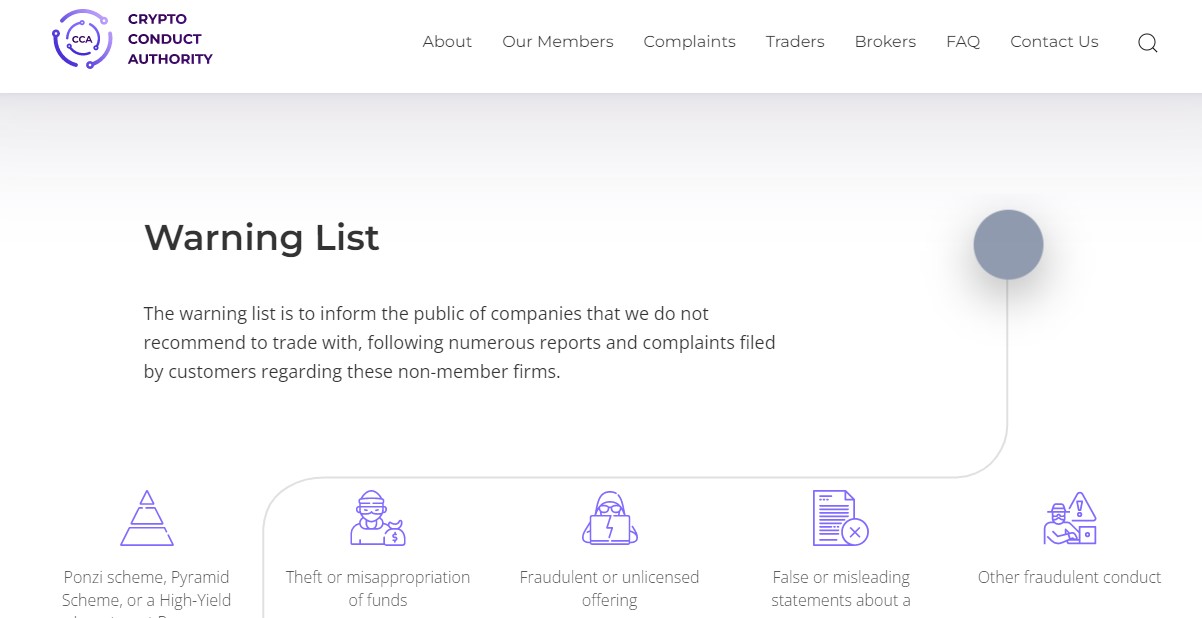 Besides giving tips on the crypto market to traders, the CCA even keeps an updated list of companies that users have complained about. This growing list includes brokers and exchanges that customers should avoid due to claims of fraud, Ponzi schemes, or making misleading claims.
Also, this section has articles related to international regulatory bodies and their rulings against fraudulent companies. Users can view the list of regulatory authorities that oversee cryptocurrencies in each country. They can then research whether these bodies have made decisions regarding cryptocurrencies and digital assets. This information is useful for making effective trading decisions in the long term.
Bottom Line
The purpose of this review was to talk about some of the key features that the CCA offers. For starters, it informs users about the crypto market trends and current prices. It also has a comprehensive way of addressing clients' issues through dispute resolution. Brokers who sign up as members of the CCA can get exclusive benefits like analytics and value-added perks. Not to mention, it consistently updates a warning list that includes companies that traders should avoid. That being said, the CryptoConductAuthority is a valuable resource for brokers and traders alike.