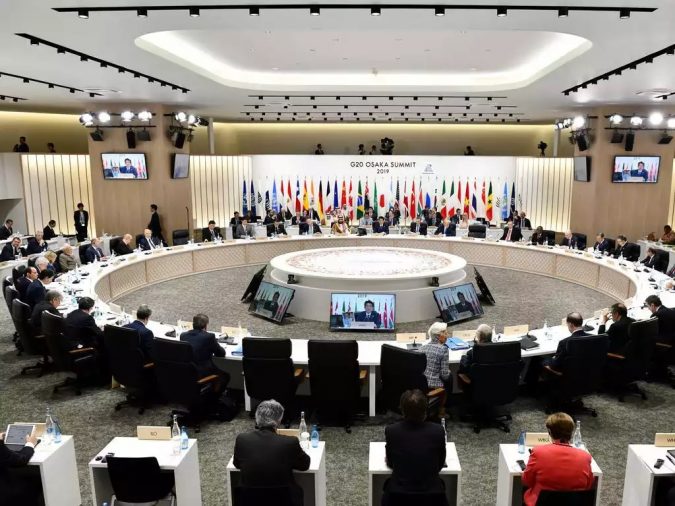 With the rise of crypto payments across the borders, the central banks of the world are initiating a plan to provide a better alternative, using blockchain technology. On Thursday, the Bank for International Settlements (BIS) stated that central banks will urge the G20 leaders to support the ''roadmap'' for efficient low-cost cross-border payment network.
ROBOT

RATING

PROPERTIES

TRADE

✮✮✮✮✮

Top Rated Robot

✔

90%

[Claimed]

Win-rate

✔$250 Deposit

✔Accepts Credit Card

 Trade NowRead Review
Group of Twenty (G20) is comprised of the officials and the central Banks' governors from twenty countries, including the European Union (EU). This world economic cooperation is considered influential in implementing any financial decision all over the world.
Political Support is Crucial
It is very necessary to gain political aid in enforcing the central banks to lay out a new payment system across the borders, based on a low fee structure. The help from world leaders is crucial as central banks are refusing to offer retail services at cheaper rates.
The international remittance services providers need to be revolutionized to equip users with better facilities. Both high speed for transactions and lower fees, for payments across the borders, are the demanding things of the current technological era.
The BIS focused on the local or retail sector in its recent quarterly review. The concern for a new payment system emerged in reaction to Facebook's plan, as the cryptocurrency Libra is designed to hit retail customers. Now, the big question arises, who will control the future payment network.
The General Manager of BIS, Agustín Carstens, stated, '' Central banks have a core role in payment systems. The changes under way require them to step up and play a more significant part in improving the safety and efficiency of these systems.''
Peer-to-peer Technology for Payments
The BIS acknowledged that peer-to-peer technology is required to improve payment services. But BIS also added that central banks are, still, crucial for the improved regulation of the DLT-based payment system.
''Money and payment systems are founded on trust in the currency – whether cash or digital – and this trust is something that only the central bank can ensure.''
According to BIS, Central bank digital currencies (CBDCs) could serve the purpose of peer-to-peer payments- thus adding the Central Banks' role in the whole process.
ROBOT

RATING

PROPERTIES

TRADE

✮✮✮✮✮

Top Rated Robot

✔

90%

[Claimed]

Win-rate

✔$250 Deposit

✔Accepts Credit Card

 Trade NowRead Review