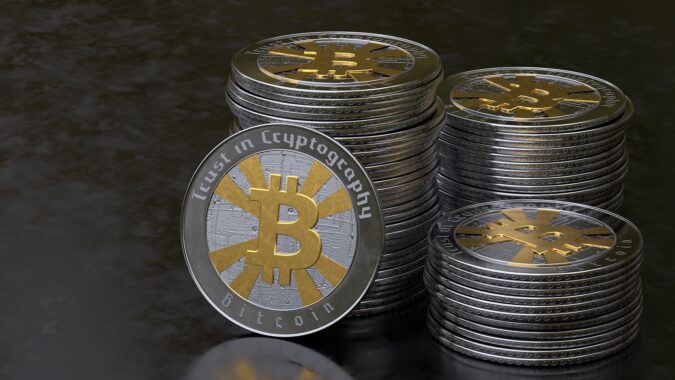 Worldwide ETF issuer Global X received good news, as the company has managed to receive approval for launching a Bitcoin-based ETF in the United States from the SEC.
The company filed for the ETF on the 21st of July, just yesterday. Now that the ETF has been approved, it will be in motion, named the Global X Bitcoin Trust, soon to be available for trade on the CBOE BZX Exchange. According to Global X's filing, the admin in charge of the whole ETF will be the Bank of New York, which has opted in to join in for the ride. The Bank will have a wide variety of services which will include guidance on taxes, accounting, and financial and maintenance operations to make sure that the ETF is working as intended. In Addition to that, the trust is also not allowed to buy, sell or use Bitcoin as liquidity.
The main objectives of the Bitcoin ETF Trust are mostly to keep up with the performance of Bitcoin's value and to reduce the overall running cost of the various operations being conducted at the Trust, but the thing to keep in mind is that the Trust has no intention to keep up with any benchmarks. The main custody holder of Global X has still not been revealed, but it is said that the Trust firm that only has a few goals in mind, which has been given permission to operate by the Department of Financial Services of New York, who might be providing custodian services to them.
Rise of ETFs
As the value of Bitcoin continuous to hover in the lows, many other companies and organizations have also seemed to show interest in the crypto king. The number of proposals issued to the SEC for operating different Bitcoin ETFs has seemed to rise a lot. Popular organizations such as Fidelity, Wisdom Tree, and others have also filed proposals for operating Bitcoin ETFs.
SEC Issues
Despite all these proposals, the U.S SEC is still reluctant to give approvals to them. SEC Commissioner Hester Pierce has been raising his voice against the improper regulations that have been issued in accordance with cryptocurrency. Hester thinks that if the situations stay like this, then it is possible that the United States might be left behind compared to other countries.