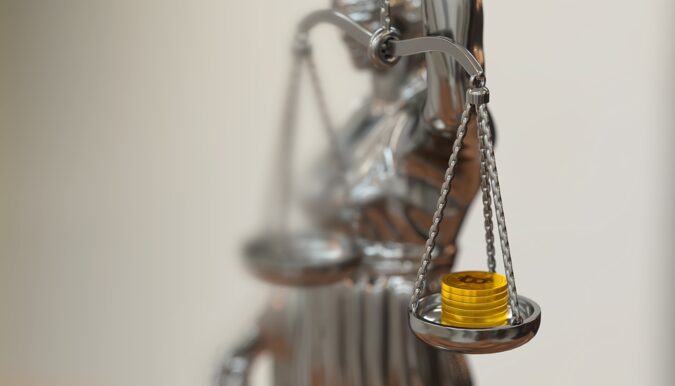 Bitzlato Founder's Post-Arrest Circumstances
Authorities in the US had been long after the Russian-linked notorious crypto platform called 'Bitzlato'.
They had been long accusing Bitzlato of facilitating activities of money laundering, crypto frauds, and other cybercriminal activities.
The platform was involved in multiple activities that are illegal and must have been stopped a long time ago.
The authorities provided some background information about the founder of the notorious platform. They revealed where the founder of the platform was originally from and where was he residing when he launched the platform.
The notorious platform was established by a Russian national named Anatoly Legkodymov who was residing in China permanently.
Legkodymov was visiting the US where he was booked on several charges, such as money laundering and illegal fund transfer, involving Bitzlato.
He was further accused of running a Hong Kong-based investment firm which was also accused of avoiding anti-money laundering standards. This confirmed that breaching the regulations was what Legkodymov was always after.
The said Hong Kong-based firm was further accused of whitening ill-gotten money to the tune of $700 Million roughly.
Charges against him were leveled on 17th January 2023 in the US. On the basis of the charges, Legkodymov was arrested in Miami by the agents of the FBI.
US Court Takes Up Trial Involving Founder of Notorious Crypto Platform, Bitzlato
As per the online US-based news portal, Law360, Legkodymov was brought before the New York Federal Court in connection with the charges. His appearance was recorded in the proceedings on Tuesday.
At the commencement of the proceedings, Legkodymov's counsel argued before the Court that his client was innocent.
The counsel further argued that Legkodymov is not guilty of charges alleging his involvement in illegal wire transfer and money laundering.
Legkodymov's counsel also told the New York Federal Court that he was illegally detained and his right to seek bail was denied.
Bitzlato's Clients and Associates
In counter-argument, prosecutors argued that Bitzlato was directly and actively involved in facilitating activities of financial crimes.
They further argued that Bitzlato's money is earned through facilitating malicious actors, money launderers, drug dealers, and cybercriminals.
Prosecutors alleged that Bitzlato was also linked with one of the biggest black markets in the world known as 'Hydra' on 'the darknet'.
(It may be noted that Hydra is no more as its servers were seized by authorities in Germany in April last year).
They also tried to establish a connection between Bitzlato and the Russian crypto fraudsters, in particular, 'Finiko' i.e. Russian-linked Ponzi crypto scheme.
Earlier Arrests of Bitzlato Involved Personnel
In the last week of January 2023, European law enforcement agencies arrested four individuals who were associated with Bitzlato's operations.
Similarly, another co-founder of Bitzlato namely Anton Shkurenko was apprehended by authorities in Russia.
He was questioned by the Russian authorities and later released for reasons known only to the authorities.
After his release, Shkurenko made an appearance in an interview where he suggested that Bitzlato would soon be going to Russia.
What he was suggesting was that Bitzlato has decided to carry out its operations from Russia.
In another investigation against Bitzlato in France, the authorities there had taken into seizure Bitzlato's official digital wallet. Resultantly, the funds in the wallet were frozen and cannot be transacted.
However, during the interview, Shkurenko promised Bitzlato's customers that their withdrawal requests would be fulfilled very soon.
Restoration of Withdrawals by Bitzlato
Although Bitzlato's founder as well as several officials of the platform have been arrested, Bitzlato continues to carry out operations.
The firm announced through its Telegram handle in March that customers' withdrawals would be reinstated soon.
Soon after the announcement, Bitzlato vanished from the scene at least for a month now.
It has been rumored that Bitzlato has been taken down by the authorities in France in collaboration with Europol.