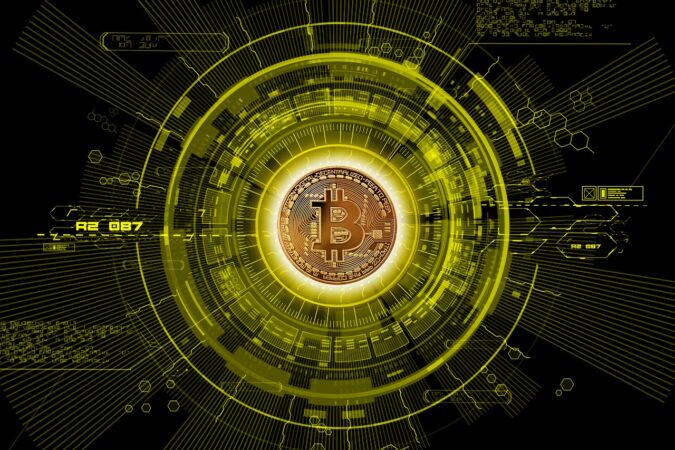 As Bitcoin drew near to its all-time high peg and was working to stabilize its price above the threshold of $18,500, there has been a lot of talk about the asset's future potential. In the past month, the leading crypto posted significant gains, which has prompted experts to seriously consider the possibility that it could displace gold as the global reserve currency. In the previous week, it was reported by finance news source Bloomberg that a number of corners on Wall Street had been discussing the probability of Bitcoin taking over gold as the global reserve currency. According to the news medium, a lot of investors have questioned Bitcoin's viability, especially taking the volatility of the asset into account.
However, it is also possible for investors to start moving parts of their wealth into the leading cryptocurrency, which could mark the start of a diversification push. A crypto investor having Wall Street experience, Jean-Marc Bonnefous said that gold had had its share of glory days a few decades ago. However, investors are now aware that times are changing. It was also noted by Bloomberg that a number of traditional financial stalwarts had also shown a penchant for the pioneer cryptocurrency. The crypto industry has already received the support of prominent billionaire investors, like Paul Tudor Jones and Stanley Druckenmiller.
Guggenheim Partners LLC is the latest institution that's thinking about making a move in Bitcoin. It is an advisory and investment firm that is currently managing assets over $250 billion. As reported by Bloomberg, the firm has reserved the right to invest some part of its Macro Opportunities Fund in the Bitcoin Investment Trust by Grayscale Investments. This fund is a war chest worth $5.3 billion, which focuses on equity and fixed income securities. Bloomberg didn't reveal how much the company is planning to invest, although there is a chance that it could decide to invest $500 million.
According to data provided by JPMorgan, gold exchange-traded funds (ETFs) are also being sold by family fund offices in favor of Bitcoin. It was reportedly pointed out by the investment giant that since November 6th, there has been a drop of 93 tons in gold-backed funds. On the upside, the Bitcoin trust of Grayscale has doubled since August in dollar terms. An investment strategist working at CoinShares, James Butterfill said that Bitcoin is on its way to establishing itself as a reliable store of value. 
This has become quite appealing nowadays because of loose monetary policy due to which investors have begun to compare it to gold. While Wall Street is finally reaching around to this discussion, a lot of people in the Bitcoin space have talked of the BTC's potential of usurping the place gold has enjoyed for a long time. These voices have been intensified after the current rally. The co-founders of the Gemini Foundation, Tyler and Cameron Winklevoss said that this price rally in Bitcoin could reach $500,000 in the future. They said that the new all-time high was certainly impressive and it could go even higher.