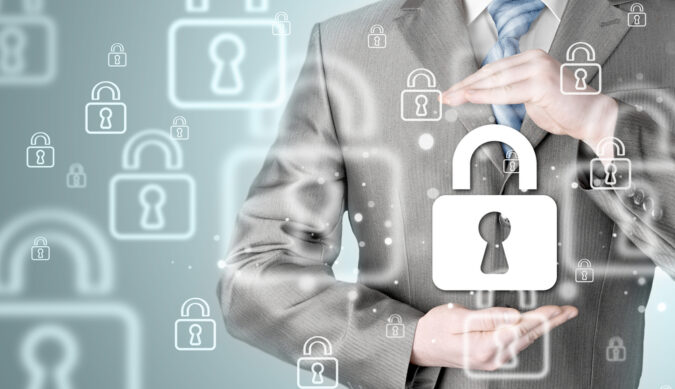 PayBack Ltd Review
PayBack Ltd, based in Israel, saves investors from online fraud, focusing on unregistered Forex and Binary Options brokers. They can accomplish so by causing damage to these brokers' processing and banking channels. They've helped a lot of people get their money back. The PayBack Ltd team consists of highly talented and experienced people with backgrounds in the currency and options markets, the cybercrime sector, and legal banking. In this PayBack review, we will discuss the company and its services to its clients.
PayBack Ltd Overview
It is a reality that online trading provides several profitable options. You can earn a lot of money with a small investment and without leaving your house. The only need is to identify an online broker that can help you gain access to the financial markets. You cannot miss this phase because brokers give you the platforms and instruments that are essential to the process. However, finding one is one of the most challenging tasks that people face. No, it's not because there aren't enough options; it's because scammers and thieves pose as brokers to take advantage of clients.
You should not simply sign up on the first online trading platform you come across because it could be a fraud. In the arena of online trading, fraudsters and unscrupulous brokers are nothing new. Many people have fallen victim to a forex or stock trading fraud, a binary options fraud, or, more lately, a crypto fraud. As people are turning to online trading, there's been an increase in similar stories nowadays. People lose their hard-earned money due to these frauds, which is the last thing you want to happen.
Undoubtedly, your objective is to maximize the return on your investment, so having your assets seized or stolen is upsetting and depressing. Scams like these have grown very common, and anyone might fall prey to them. What can you do if it occurs to you? People have attempted to sue the companies, but scammers frequently leave without a sign, leaving nothing to track down. Similarly, once your cash has left your accounts, your bank is powerless to intervene. Many people accept it since they have no other options.
You'll encounter scams and funds recovery services, which were created specifically to help fraud victims regain their lost revenue. Their services are a ray of light for scam sufferers who have been taken advantage of in the name of online trading. This does not, however, shows that you have to choose a provider straight now. You must keep in mind that this is the online world, where creating a website is straightforward, and anyone could pretend to do everything.
You must complete your research if you do not want to find yourselves in the same situation repeatedly. This entails researching the fraud recovery service, determining what benefits it can provide, and then enrolling. It's what you'll do with PayBack Ltd, a firm that's become well-known for supporting fraud victims. In Israel and several other nations, it is recognized and legal to provide fraud restoration services. They specialize in a variety of trade frauds and have a long track record to back it up. PayBack Ltd offers a variety of benefits. Find out more by reading on:
No complicated procedure
It's expected that you'll be sceptical of a scam recovery service if you first learn about it. People are afraid of optimism, so it's reasonable to worry about what they'll expect of you and how many hurdles you'll go through to get your money refunded. Some recovery agencies require you to provide endless private information and fill out numerous paperwork, both tiring and concerning. You don't want that because you're frightened of slipping into the same trap again. The fantastic thing about PayBack Ltd is that its procedure is relatively straightforward.
They understand how irritated and frustrated fraud victims are, and they don't further increase their distress by making their demands too complicated. Their requirements are simple, and you can handle them in a couple of moments. You will find a single application form out there on the PayBack Ltd website. It only requests a little basic information and is more interested in learning about the fraud than about you. This is comforting since it shows their intentions.
There are no hidden charges
The goal of asking a few questions to fill out the online form is to schedule a consultation. For your claim to move further, you must meet with the PayBack Ltd team for a meeting. Sure, you could provide textual details, but that isn't the same as orally talking. However, the prospect of consultation can make some individuals nervous since they anticipate being charged for it. What happens if you chose not to pursue the money recovery? This means that the consulting price you paid will be wasted, further compounding your damages.
You do not need to do that, and PayBack Ltd has ensured that you shouldn't have to. How? This is because they don't cost you anything for the initial consultation. Yes, the initial consultation is free, which is a significant benefit. It offers you time to consider either you want to continue with the procedure and are confident enough for it. The consultation's goal is to allow you to interact with the PayBack Ltd experts, discuss your case information with them, and ask them any concerns you may have about what they're doing for you.
PayBack Ltd does not undertake a matter without first investigating the circumstances. They utilize the consultation to gather extensive information about the fraud and then decide if anything can be done to recover your funds. If they consider they cannot assist you, they will tell you immediately once and will not deceive you in any manner. This is an excellent benefit that can save you both effort/expense.
There are no amateurs to guide you
The most crucial benefit that a fraud recovery business like PayBack Ltd can provide to its customers is its experience and talents. You may confidently say that novices will not handle your matter if you choose to hire their services. This is because they have assembled a team of individuals with a vast and in-depth understanding of the online trading arena as well as the financial markets themselves. They've been in the market for a more extended period and have had significant gains over that period.
The PayBack Ltd team consists of experienced industry professionals familiar with forex, stock, cryptocurrency trading, and binary options. They are familiar with cybercrime rules and legal finance, as well as how they might be leveraged to your advantage. Their advantage lies in shutting down the conduits that scammers use to transfer your money, and they use every loophole they can to recover your assets.
They are energetic and efficient, which increases your possibilities of recovery. You'll find that the PayBack Ltd team has already recovered money for their clients from various well-known frauds. You can locate the information on their website, and if you have any worries, all you must do is read the client reviews. There is no more extraordinary approach to assessing a business than listening to what its clients have to say.
No excessive charges
One of the most common concerns traders have about recovery services is the cost and expenses they would have to spend. Nothing comes for free, and if the recovery business didn't charge anything, people would be sceptical right once. Naturally, a firm like PayBack Ltd will charge you because they will put a lot of effort into your account and want to get paid for it.
But how much would it be? This is the inquiry you must make. If their costs and commissions are higher than the amount you lost in the fraud, it doesn't seem reasonable to go through the process of recovery. You can forget about it and move on with your life. Many firms charge excessive fees, which might be discouraging. PayBack Ltd has the advantage of not being part of the same group. As previously said, they do not charge for the initial consultation, which is positive.
Furthermore, they charge a nominal upfront price to begin the recovery procedure. The remaining commission is only paid if PayBack Ltd is successful in recovering your payments. They do not force you to pay something more during the procedure and doesn't have any extra hidden charges.
Efficient customer service
Another significant benefit that only a legitimate and reputable recovery business can provide is the provision of assistance. They don't keep you in the darkness and have provided you with the opportunity of contacting them at any time. These are among the factors that have allowed PayBack Ltd to become more popular than other services. On their homepage, they offer a FAQ area where their team has compiled solutions to any queries their clients might have about their service and the procedure.
Conclusion
PayBack Ltd is without question a reputable retrieval service that you can utilize to get your hard-earned funds back from fraudsters because of the benefits mentioned above.