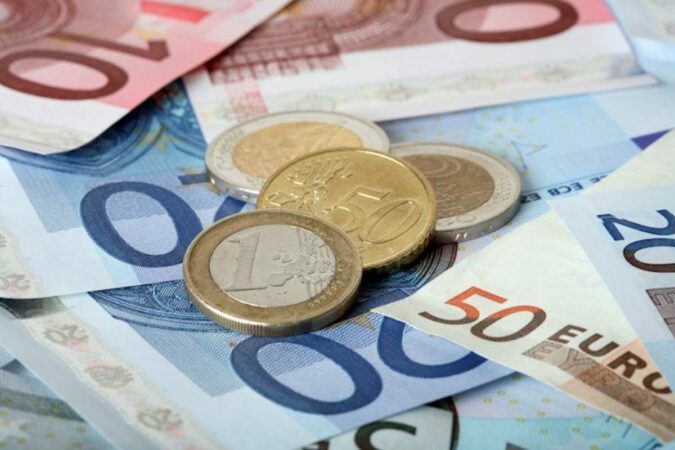 The US dollar succeeded in regaining strength and put a smile on the faces of investors as it pushed the EUR/USD currency pair back to the neighborhood of 1.0800 in the early hours of Tuesday's trading.
EUR/USD Focuses on US Dollar, Geopolitical Issues
The currency pair managed to pull some increased consolidation and hover one more time over the 1.0800 benchmarks after daily pullbacks were experienced for three straight days. This included a fall to the 1.0750 area, which was last observed almost two years ago.
EURUSD price chart. Source TradingView
The increase in the price of the spot came about as a reaction to the knee-jerk price of the buck following the US dollar index's rise to new levels at the top after the 101.00 resistance earlier in the session. More parts of the recovery of the EUR/USD pair came from Germany's money market, where the ten-year bond yield approached the 0.90% area. This is an area that had not been traded since July 2015.
There were no reports published in the domestic docket but the International Monetary Funds and World Bank Meeting and Economic Perspective would be the center of attention for the rest of the week. In the American docket, housing issues and the speech from Evans of the Chicago Federal Reserve are to come up later in the North American session.
Things to Watch Out for Around the Euro
A measure of composure returned to the EUR/USD currency pair, and it revisited the 1.0800 area after the new low point of 2022 seen last week in the mid-1.0700 area, which was also after the European Central Bank's dovish body language. In spite of the continuous bounce, the perspective over the pair continues to be a bearish one for now as it is always responding to the US dollar and the dynamics around it, as well as geopolitical situations.
As it always happens, some flashes of strength in the US dollar seem to be supported by speculations that the European Central Bank might raise interest rates before the end of 2022, whereas improved yields in Germany, increased inflation, and good recovery of the economy, coupled with favorable results from major stats in the Eurozone are in great support of the Euro's rebound.
Major Eurozone Events this Week
The International Monetary Funds and World Bank to hold a Spring meeting. Balance trade from the EMU, Industrial Production.