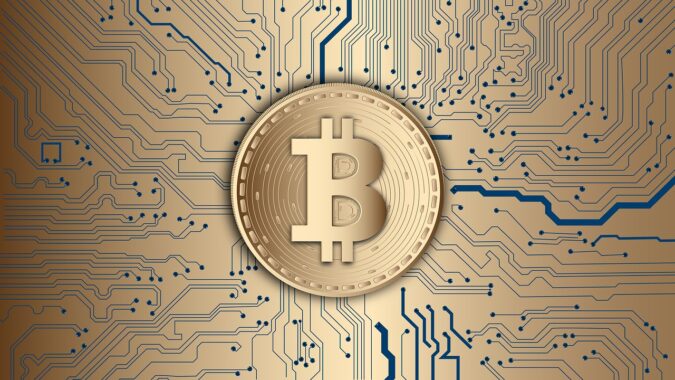 Bitcoin is reaching close to having a market share of around $1 trillion. With the recent surges in the cryptocurrency, the crypto leader has benefitted most out of them. These surges in the value of cryptocurrency have washed out the value of gold and traditional stock assets.
Bitcoin has raised the value of the crypto trade market around $415 billion with the new year. Bitcoin after surging above $51,700 per coin now holds its market cap of around $964.76 billion as reflected by the market charts. Bloomberg's Galaxy Crypto Index has increased in value by more than 100%. Bloomberg's index includes Bitcoin and four other popular crypto coins. The crypto trade market index in 2021 towers above the indexes of gold, stock, commodities, and bonds.
Institutional investors and crypto speculators have shown their excitement for Bitcoin's such rapid surge. The proponents seem to have accepted Crypto, especially Bitcoin, as an asset to hedge the risk of inflation. They claim that despite the volatility the cryptocurrency always ends up going up in its value. However, the investors believe that the crypto is holding is position precariously. While the coins are enjoying their status on the top of the trade market, they believe it will not last long.
Shane Oliver serving as head of investment strategy at AMP Capital Investors Ltd expressed his views as well regarding cryptocurrency. He said that FOMO might be in play, FOMO means "fear of mission out". He believes that in times when there is easy money, this theory is set to motion. He also said that this theory is what is driving the current rising interest of investors in crypto.
After the tweet from Elon Musk, Tesla Inc. disclosed that it had invested around $1.5 billion in the crypto market.MicroStrategy Inc. also sold $900 million worth of their convertible bond to buy more of crypto coins. These steps have brought cryptocurrencies closer to the corporate sector of the US.
Market analysts are though still skeptical about the status of these coins. Senior crypto market analyst Craig Erlamsaid that the crypto coins joining in the companies could be a danger. He expressed his opinion that companies' actions shouldn't be closely tied to Bitcoin's volatility. He explained in that situation we would all be in a bubble territory and businesses will become more unstable.
According to the global fund manager survey in Bank of America's February edition, the Bitcoin trade is most crowded. It said that in the technological exposure and dollar shorts Bitcoin trade has been the most crowded in recent times.
Mr. Oliver believes that if central governments put strong restrictions on cryptocurrency trade then the investors will move on. He added that this shall cause in sudden plunge in the value of cryptocurrencies.