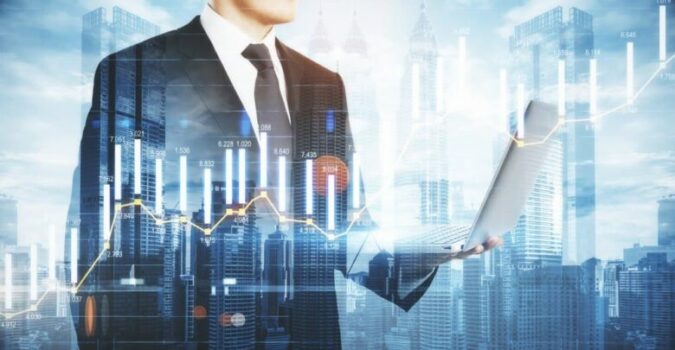 Sage stock price has gained over 35% from YTD lows.
The firm's organic growth increased to 1.92B pounds.
Also, it expanded its EBITDA and operating margins.
Sage stock price revival saw increased momentum as investors responded to the recent financial outcomes. Wednesday saw the shares gaining over 6% to hit the 840p high – the highest mark since 21 January this year. Moreover, it has gained more than 36% from its 2022 lows.
Sage Earnings Outlook
Sage Group revealed stable results despite companies trimming their spending. For instance, organic recurring revenue increased by 9% in the 2022 FY. That came after Sage Business Cloud saw a 24% growth rate. Meanwhile, its ARR (Annual Run Rate) stood at 12%, bolstered by strength in all topographies.
Meantime, the firm expanded its OM (operating margin) to 19.9%, whereas its EPS growth increased to 8%. The 'real' numbers show organic revenue soared to 1.92 billion pounds, whereas its EBITDA surged 3% to 468 million pounds.
The firm's CEO stated that he's confident their resilient business approach plus strategies to ensure efficient growth, dedicated to their growing digital network, will provide more value for stakeholders in the longer term. Sage Group is among the leading technology firm in FTSE 100.
It offers accounting services to small businesses. Moreover, the company's products include human resources and payroll. And accounting. The company competes with firms such as NetSuite, Xero, and Intuit. Sage has seen organic growth over the last few years through acquisitions.
The company made multiple acquisitions this year, including Futlri, Mateo, Spherics, and Lockstep. Sage remains a lucrative investment for various reasons. First and foremost, it boasts a growing and stable market share as far as SMB accounting is concerned.
Secondly, the company has robust yearly recurring revenues. Lastly, Sage exhibits massive dividends and growing margins.
SGE Price Prediction
The 24h chart shows that SGE price recorded a massive bounce back during Wednesday sessions. That came as the shares were printing an inverted head-shoulders setup – a bullish signal. Meanwhile, the stock has jumped beyond all MAs.
Also, the RSI climbed past the overbought region. Thus, the shares can soar further, with buyers focusing on the 1,000p psychological zone. A decline beneath the 762p crucial support will cancel the bullish narrative.