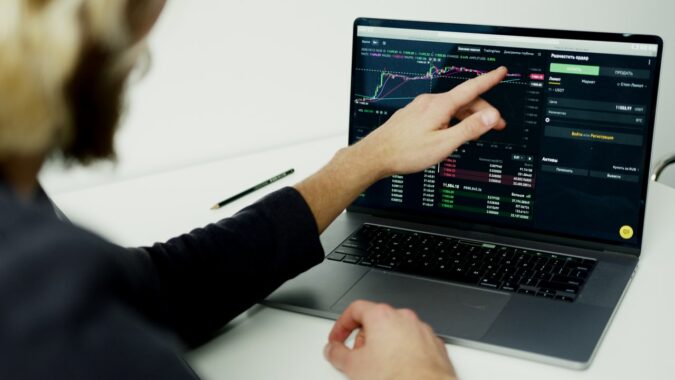 In the running year, there are many financial institutions that have had their interest shifted towards the cryptocurrency industry. One of the major factors of these institutions getting attracted towards the industry is none other than the largest cryptocurrency in the world 'Bitcoin – BTC'.
The year 2020 has proven to be the best when it comes to Bitcoin's adoptions, growth, success, and recognition in the mainstream markets. The currency had managed to prove the majority of the predictions wrong that went against it. There were many analysts who predicted that Bitcoin (BTC) is destined to plunge even deeper than it did back in 2017.
There were many uncertainties and the risk factor was very high when Bitcoin (BTC) again reached the $19k mark at the beginning of December 2020. However, Bitcoin (BTC) managed to live through it, maintained a healthy price, and prove all haters wrong.
Then it was time for the Christmas period when Bitcoin (BTC) has shown its true colors and potential. There were many analysts who predicted that Bitcoin (BTC) would cross the $50k barrier by the end of November 2021. While many opposed this prediction but the current bullish nature of Bitcoin (BTC) is looking promising.
At the time of publishing, Bitcoin's price is sitting at $26.6k while on Christmas Eve, it was sitting below $24k. This goes onto the show as to how much growth and public trust Bitcoin (BTC) has earned in the running year.
This is the very reason why financial institutions have started investing so much in Bitcoin (BTC) lately. However, there is one giant, in particular, that seems to have taken the first position when it comes to investing big in BTC in the running year.
Just a few days ago, the Business Intelligence Giant known as 'MicroStrategy' again took the entire cryptocurrency community by a surprise. The firm confirmed that it made a purchase of $650 million worth of Bitcoin (BTC). As a result, MicroStrategy has managed to add another large number of Bitcoin (BTC) under its belt.
It has been revealed that the firm acquired 29,646 BTC by spending $650 million in the deal. It has also been confirmed that each BTC cost MicroStrategy at an average rate of $21,925.
After its recent purchase of 29,646 BTC, MicroStrategy now has a total of 70,470 BTC under its holding that it managed to purchase at an average price of $15,964 per Bitcoin (BTC). At the time of publishing the total number of Bitcoin (70,470) that the company has under its possession translates to around $1.88 billion.
The company had already made a purchase of 40,824 BTC back in September. However, at that time, the company invested around $435 million to acquire those Bitcoin (BTC).