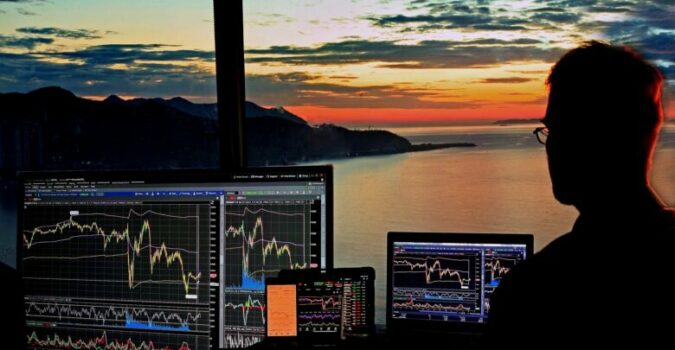 The GBP/USD trading pair went back and forth around the high point it was two weeks ago which was close to 1.3575 while the market prepares for the monetary policy decision expected from the Bank of England on Thursday during the Asian session.
The global-leading pair increased steadily over the last four consecutive days to go past the 50-day and 100-day EMAs but it is fighting hard to meet up with the 200-day EMA before the important announcement from the BOE. Nevertheless, the upward trajectory path and a possible hawkish result of the Bank of England's meeting keep the GBP/USD traders positively expectant.
However, a clear upward break for the 200-day EMA point at 1.3585 will become needed for the traders of the pair to aim for a downward resistance path from July 2021, around 1.3635beinge the lowest.
As a result, a movement towards the high point achieved in January at 1.3748 cannot be overlooked. Although, October heights climbed up to almost 1.3835 may put a little pressure on GBP/USD bullish investors later.
Pullback motions will at first run a test on the 100-day EMA point of 1.3538 before it revisits the 50-day EMA around 1.3500.
If eventually, the estimate goes under 1.3500, an upward trajectory path from last December, near 1.3390, is going to be under close observation.
Waiting Patiently    
Many market players are eagerly waiting for the resolutions of the Bank of England on the British monetary policy to give a clear direction to the market and investors. Investors are expecting an increase in interest rates up to 25 basis points by May, and they expect that income taxes will be cut. 
In the US, the Federal Reserve's announcement of an increase in interest rates by March has caused mixed reactions in the market. Despite the fact that the Reserve governor, Jerome Powell, assured that there are no further increments in sight, for now, many market players still expect up to four more increases before the end of the year.
The same reaction may come from the British market as necessitated by political exigencies resulting from Brexit and several criticisms surrounding Prime Minister Boris Johnson.
In the European market, on the other hand, the market Risk Reversal over the course of January for the EUR/USD trading pair has gained its highest rise yesterday since November 2021, as stated in the latest data released by the options market.