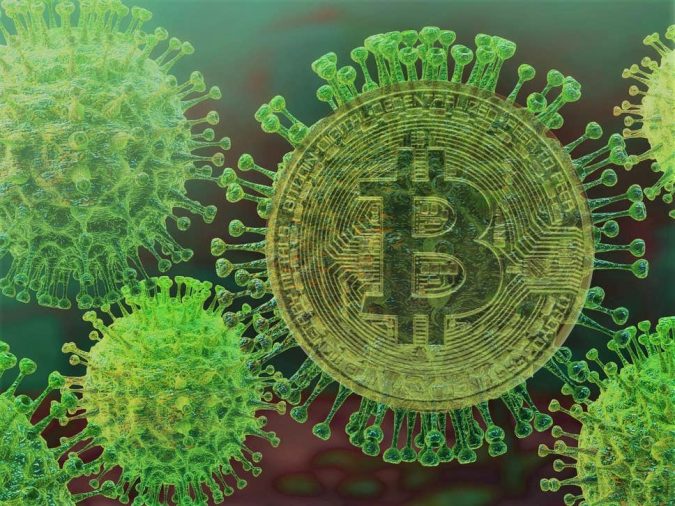 With the widespread Coronavirus pandemic which has resulted in several geopolitical unrests across the globe, a huge chunk of the population has been led to believe that holding cryptocurrency like Bitcoin and the likes isn't a good investment. The past few months have further backed up the claim as cryptocurrency has suffered a major drop as a result of economic meltdown that the pandemic has brought about.
ROBOT

RATING

PROPERTIES

TRADE

✮✮✮✮✮

Top Rated Robot

✔

90%

[Claimed]

Win-rate

✔$250 Deposit

✔Accepts Credit Card

 Trade NowRead Review
A recent report put together by LongHash analyzed the effects of the novel virus popularly known as COVID-19's effect on the cryptocurrency market in terms of buying and selling by investors. Taking into full consideration the recent activities of the top ten crypto's activity in the market, the report identified patterns in close corellation between active users address from the beginning of the year till March 23rd using Pearson corellation scores.
Individually, While most cryptos failed in the market drastically the only exception was Etherium and USDT's ERC20 implementation on the Etherium chain the report had said. It was reported that most new users who are not usually fans of cryptocurrency turned to USDT as a result of its rise in the market recently. As a result of this the Etherium chain has seen so much rise in patronage.
 The report further showed that Litecoin recorded a huge spike in trades as at when Italy announced it's lockdown to the state of emergency announced in California. It showed that as at 4th of March the number of counts for Litecoin was 52,000 compared to over 202,000 that it recorded three days later, a report put together by Glassnode. They reported as that "Interestingly, it doesn't seem like most of these major tokens saw any major changes in active address patterns even as life changed massively for millions as the pandemic spread."
This study has shown that there is a considerable amount of crypto users who preffered not to invest or trade during the period of this COVID-19 pandemic. According to the study by LongHash, they said that users approach the crypto market realistically in the time of this pandemic.
After the report, they concluded that "The fact that many people see the industry as stable enough to withstand this crisis and the fact that people haven't flocked to it. while less positive, at least suggests that the crypto mainstream may have more realistic expectations about the market, and people aren't turning to it for some kind of magical rescue from the traditional stock market that isn't likely to happen."
ROBOT

RATING

PROPERTIES

TRADE

✮✮✮✮✮

Top Rated Robot

✔

90%

[Claimed]

Win-rate

✔$250 Deposit

✔Accepts Credit Card

 Trade NowRead Review