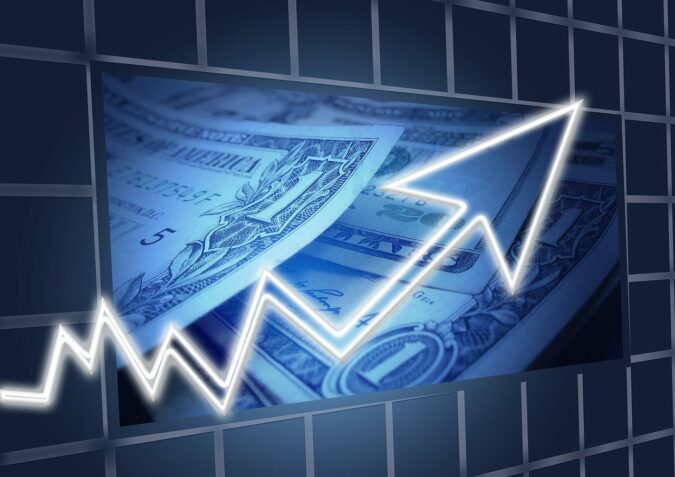 Microstrategy successfully hosted a crypto-oriented event titled "Bitcoin for Corporations" which discussed the topics concerning legal constraints, macro strategy, and corporate playbooks regarding Bitcoin. The event was attended by at least 1,400 organizations/corporations from the private sector. At the end of the event, Saylor becomes more bullish towards Bitcoin and stated that "corporations' avalanche is forthcoming".
Today day conference-cum-event was hosted by Microstrategy under the supervision of Microstrategy's CEO, Michael Saylor on the 3rd and 4th of February, 2021. The purpose of the conference was to encourage corporations and organizations from the private and public sectors to invest in Bitcoin.
During the period from January 2020 till to date, worldwide governments have been forced to issue currency notes to help deteriorating economies. As per the data, it is suggested that at least 25 to 30% of the total US Dollars have been printed in this period. Resultantly, many corporations were compelled to exchange bonds and cash against Bitcoin for helping their corporations to prevent fiat devaluation.
During the conference, Saylor spoke non-hesitatingly about Bitcoin and said that he and his company have full confidence in the leading cryptocurrency. He told the participants that during a pandemic, it was his company that posed its trust in Bitcoin and invested sincerely. Thereafter many corporations, both from private and public sectors, followed in the footsteps of Microstrategy and became Bitcoin investors, told Saylor.
He apprised that Microstrategy is now regarded as a pioneer investor amongst the institutional quarter which helped Bitcoin to grow exponentially. It was told by Saylor that the value of Microstrategy'sBitcoin holding as of today has gone above US$ 2.6 Billion.
Topics relating to Bitcoin concerning legal constraints, macro strategy, and corporate playbooks were discussed in great detail during the conference. It was told that at least 1,400 corporations participated in the conference hosted by Microstrategy titled "Bitcoin for Corporations".
On first day i.e. Wednesday, 3rd February, participants got the chance to understand how they could utilize wealth in present circumstances.
It was pointed out in the conference that there is an evident increase in capital costs which requires the adoption of a New Normal. Saylor stated that according to him landmark developments would soon be taking place for Bitcoin. He said that as per his understanding, corporation' avalanche is waiting in the corner for integrating Bitcoin in their treasuries. He also said that this is the reason why everybody is here attending the conference. There is a genuine need to help each other in figuring out that is the way forward, said Saylor.
Saylor suggested that the solution to meet the challenges ahead lies in Bitcoin. He stated that corporations will need to convert some percentage of their funds into Bitcoin as was done by Square and Microstrategy. Within a period of 12 months, there will be more institutions joining the Bitcoin investment bandwagon because Bitcoin is a safe-haven, explained Saylor.
Later on, Saylor's quote of "Corporations' Avalanche" was highlighted at various social media networks, including Twitter. It is said that the company as well as its CEO have become brand ambassadors for Bitcoin.