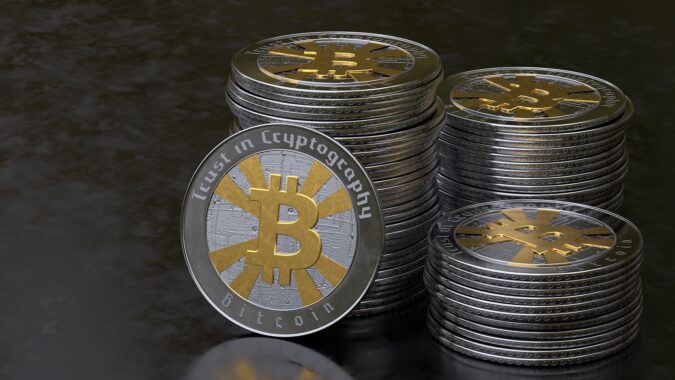 Ron Paul, the former congressman of the United States, wants to legalize the cryptocurrencies like Bitcoin (BTC) and Ether (ETH) in order to check out the competencies with fiat currencies like Dollar. He believes that let this decision of the community decide which one is better to opt and utilize in their daily lives as freedom of choice is the moral right that yields the actual results. Amid the dark days of the crypto industry still, virtual currencies have not lost their demand and importance as prominent figures are still looking into it, and firms keep on relying on it and investing. Countries like the US are reconsidering inculcating virtual and digital currencies into financial and other services in order to facilitate the customers.
Bitcoin (BTC) Vs. US Dollar (USD)
On 2nd of June 2021, Ron Paul, the ex-congressman of United States, appeared in an interview with Michelle Makori on the Kitco News platform, where he shared his views related to cryptocurrencies and disclosed his concerns for Bitcoin (BTC) that he believes BTC as an alternative asset to United States Dollar (USD). It is important to note that Ron Paul is a well-known physician, author, and politician and served as the congressman of the United States and now has made mind to struggle for the stance of legitimizing Bitcoin (BTC) to compete it with the US Dollar as an alternative asset. The former Texas Congressman founded Ron Paul Liberty Report back in 2015.
While sharing opinions about Bitcoin (BTC), Paul said that he has vast knowledge about precious metals apart from cryptocurrencies, but he also acknowledges that what worth more in the coming time. He said that people ought to have freedom about opting from the available choices, which is beneficial for them. While he discloses that his priority is to legalize Bitcoin and its competition with the US dollar and let people sort out the results.
Paul at Bitcoin Conference 2021
Ron Paul is believed to take part in the Bitcoin Conference to emphasize the worth of Bitcoin and the Freedom of choice to allow in the United States, either to opt Bitcoin or US dollar. He said recently that government always looks to control money, and they will never give up on controlling money, but at least a chance should be given to virtual currencies for the ease of public transactions.
In the conference, Paul is going to emphasize legalizing the legitimization of Bitcoin and the freedom of choice about utilizing currencies and being a part of the democratic state. People should decide instead of the government.