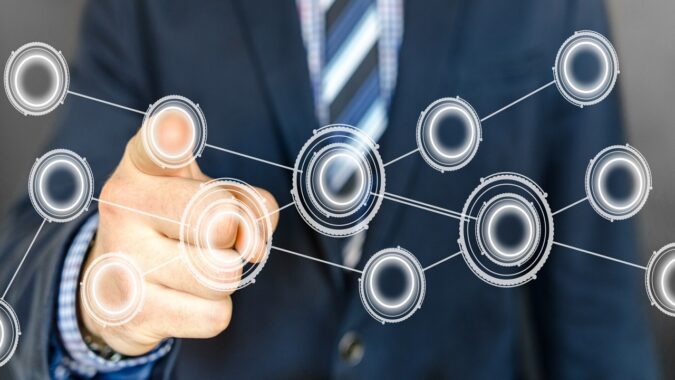 NFL's Trevor Lawrence is convinced that he should use crypto for payment of his bonus.
Trevor Lawrence is the leading quarterback who was associated with the team called Clemson until Jacksonville Jaguars picked him up. Jacksonville Jaguars have handpicked Lawrence on 29 April 2021 as the top pick for NFL Draft for 2021.
Lawrence has signed a contract in which the player has requested that he would like to be paid his sign-on bonus into digital assets. He has informed that for this purpose, he has engaged the services of crypto entity Blockfolio – a firm that provides salary/bonus crypto-conversion services. The announcement was duly made by the world's famous quarterback on his official Twitter account. In his tweet post, Lawrence said that he was eager to tell his fans that he has become partners with Blockfolio. In addition, he suggested that he is feeling honored for bringing both worlds at once place.
He was also found stating that when he decided to join the crypto industry, he wanted to make sure that he engages with the best partners. A partner that he could get along with for a very long time, like Blockfolio, said Lawrence.
It was revealed by Dealbook that the NFL player has already received his first payment in crypto. It reported that the amount was duly converted into crypto and then transferred in his account maintained with Blockfolio. Dealbook further apprised that when Lawrence's bonus was transferred, the value of his bonus has already surged a great deal.
It was confirmed that Lawrence got his bonus converted into three major cryptocurrencies i.e. Bitcoin, Solana, and Ethereum.
However, it was not disclosed how much the bonus was due towards Lawrence. Yet one of the news items suggested that the bonus was comprised over US$ 24.1 Million approximately.
Blockfolio was last year overtaken by FTX through an acquisition. FTX's CEO, Sam Bankman-Fried, also issued a message in which he appreciated Lawrence. Bankman-Fried said that he and his company is glad to have him as one of their esteemed customers.
Lawrence is one of those players who have been inspired by other famous NFL players who have joined the crypto industry as well. More and more athletes and players from the US and Europe are increasingly diving into the crypto world. Like elsewhere, amongst the athletes of the world, Bitcoin is their number one digital asset. Earlier it was the famous American football star Russell Okung, who decided to receive half of his salary into Bitcoin. Okung's overall salary is US$ 13 Million and this means that US$ 7.5 Million worth of Bitcoins has to be converted into his salary.
Similarly, a basketball team registered with NAB namely Sacramento Kings too has desired its intention of paying players through crypto.