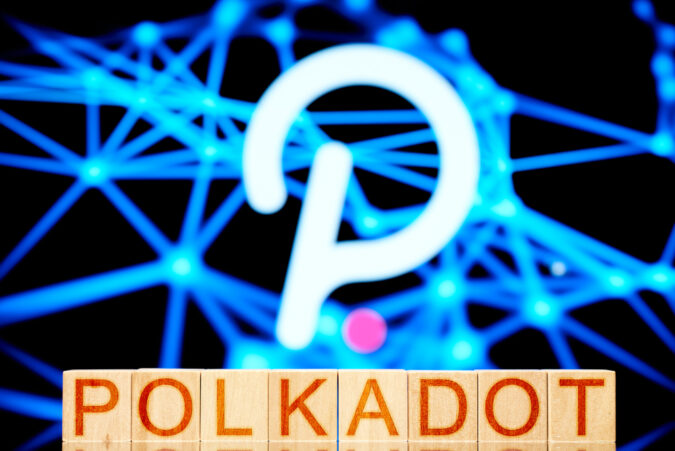 Polkadot (DOT) displays bearishness today.
DOT/USD's resistance level stands at $28
The altcoin had support near $26.1
Polkadot's (DOT) price flashes bullishness as the altcoin finds it challenging to crack past the obstacle at $26. The crypto has been in a bearish mode since the price touched the high of $54 on November 4. That came as the global markets sustained bearish dominance.
With that, DOT maintained a downward trend line as Polkadot lost about 50% of its value within the past month. Moreover, the ongoing conditions in the market might see DOT retaining its bearish trend for the upcoming days. For now, Polkadot tests the newfound support level at $26.
DOT/USD Daily Chart – Polkadot on a Downward Mode
The daily chart for DOT indicates the price fall today after the alt saw a marginal recovery for the past 48 hours. At this publication, DOT exchanges hands around $26.7.
Meanwhile, yesterday's bullishness had the coin reporting a 2.19% 24-hour increase despite the latest drop. However, Polkadot has lost nearly 75 within the past week. The trading volume is 35% high on the day, translating to market dominance of around 1.19%.
DOT/USD witnesses increase volatility as Bollinger bands maintain expansion. The lower band represents DOT's support zone at $22.5, and the indicator's average at $30.7 forms DOT's resistance.
The RSI moves on a downside slope at 35, indicating increased selling activity in the Polkadot market. However, the Relative Strength Index remains neutral, with a slight inclination to the bearish side. Nevertheless, the overall outlook depicts inadequate impetus from either side.
Technical Indicators and Recent Developments
The 4hr chart for DOT indicates a continued drop in the alt's price since today's session started. Nevertheless, bulls made lucrative efforts yesterday, elevating the token to $27.1 from $24.4 within a few hours, offering Polkadot reliable support.
The 4hr chart shows decreasing volatility for DOT/USD as the top Bollinger band shifted lower to $28.5, representing DOT's resistance. Meanwhile, the lower band stands near $26.3, translating to an average of $26.5, showing the altcoin's support mark. Moreover, the RSI entered the neutral zone's lower half while suggesting increased selling activity.