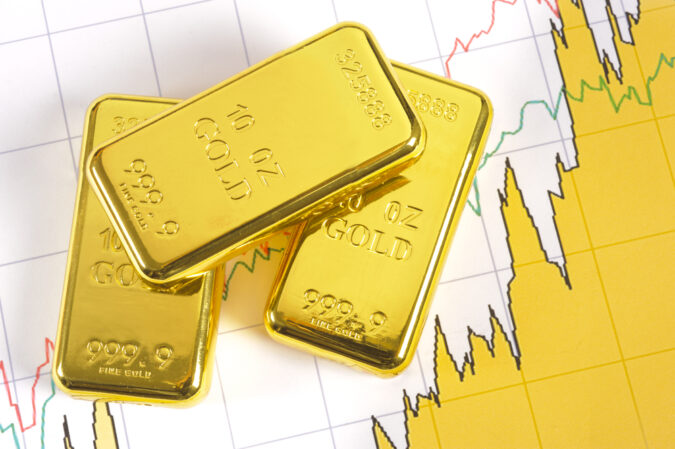 Stability Prevails In Precious Metals Markets
Like all other trade markets, even the markets pertaining to precious metals were going down against US Dollar in 2021.
However, stability prevailed since the beginning of 2022. Precious market assets such as Gold and Silver are currently now at somewhat similar values as were in 2021.
Since 1st January 2022 till to date, Gold hasn't lost much instead its value has declined by 0.71% only.
This means that on 1st January Gold's value was $1,810 per ounce while the present market value of gold is $1,797 per ounce. Hence, the difference can be disregarded from the investors' point of view.
Similarly, Silver was trading at $23.04 per ounce during the same period back then and now its value is $23.72. However, since 1st January 2022, Silver value has surged by not more than 2.95%.
A Memorable Year for Precious Metals
The year 2022 would however be a memorable year for precious metal markets, especially Gold.
In 2022, Gold saw its value at making a record high when it started to trade at $2,070 per ounce on 8th March 2022.
Motivated by Gold, the same day Silver attempted to set up a record by taking down its 2011's record of $40 per ounce. Though it failed but did manage to go year-to-date high of $27 per ounce.
Bitcoin and Ethereum Outperformed By Gold and Silver
Both prominent assets of the precious metal market however outperformed lead crypto assets of Bitcoin and Ethereum in 2022.
Stats suggest that both Bitcoin and Ethereum are down by 66% and 70% respectively since the beginning of 2022.
A major that both Bitcoin and Ethereum have suffered since the beginning of 2022 and the pressure keeps on building.
Both cryptocurrencies are finding it difficult to deal with the situation and the market downtrend is showing no signs of fading away.
Until the situation clears out for the cryptocurrency industry, even the major cryptocurrencies are not out of the troublesome times. The crypto market is still not out of trouble and it may take a while before it fully recovers.
As optimistic as the crypto community, the precious metal community also believes that 2023 will be bullish for the market. They expect the market to recover and the revival will be led together by Gold and Silver.
Precious Metal Markets Revival Expected In the Bottom of 2023
Phillip Streible, who is a writer at Kitco News, made predictions regarding the future of Gold and Silver in 2023.
Streible believes that precious metal markets long awaiting revival would come end-quarter of 2023. He said that during that time, inflation would reduce significantly by roughly 3 to 3.5%.
This reduction in inflation would then send the wave of a surge in Gold and Silver markets, predicted Streible.
Furthermore, Streible is hoping for Gold's price to be above $2,000 per ounce and $1,950 per ounce in the worst-case scenario.
Regarding Silver, he predicted that at 2023's bottom, Silver could either be trading at a whopping $28 or $30 per ounce.
Macroeconomic Conditions Also Affecting Precious Metal Markets
The impacts of macroeconomic conditions prevailing in the world are affecting all trade markets, including precious metal markets.
The covid-19 pandemic, the Russian war against Ukraine, and rising interest and inflation rates have significantly damaged Gold and Silver markets without exception.
In the US alone, Federal Reserve revised interest rates at least six times in a year and rates were further increased each time.
The current inflation rate in the US is the highest that the country hadn't witnessed in past 40 years.
Gold's biggest supporter, Peter Schiff, is also convinced that Gold would perform better than ever in the coming year. He also bashed Bitcoiners and advised them to sell their BTC coins and utilize sale proceeds in Gold investment.
However, Schiff doesn't agree with the interest rate declining and instead believes that it could be further increased by 10%.