The leading global EUR/USD pair nullified its early gains in the Asian session as it slipped back to 1.1425 as the European session opened on Thursday.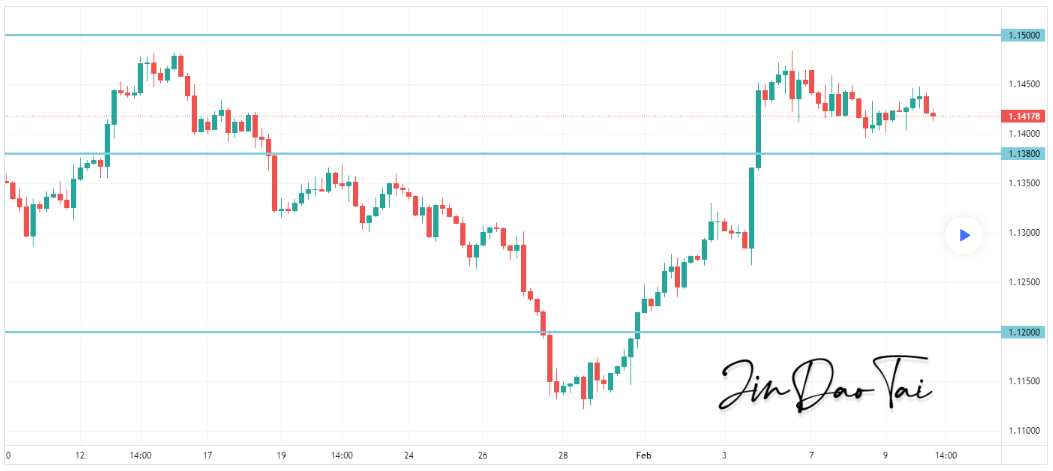 EUR/USD price chart. Source TradingView
A Weak Dollar Makes a Way
The initial gain of the giant pair may be linked with the general U.S dollar weakness. Nevertheless, the anxiety in the market while expecting the major American Consumer Price Index report and quarterly publication from the European Commission Economic Forecast looks like a challenge to traders lately.
That aside, there are claims by Bloomberg that they have access to a draft of the European Commission Economic Forecast, which suggests inflation may ease by 2023 while GDP, on the other hand, will improve. The growth numbers, therefore, are reduced in 2022 between 0.3% and 4.0%, whereas the figures for inflation will possibly hit 3.5% this year.
Bloomberg said that the Eurozone inflation would ease out under the European Central Bank's target of 2% next year. It said so in accordance with the newly drafted projections of the European Union that is going to answer the intensifying debate about how fast to increase interest rates.
The White House, on its part, expressed its expectation of a somewhat higher year-on-year inflation number. It also said that the irrelevant month-on-month figures would keep trending low for the remaining part of the year.
The White House Economic Adviser, Brian Deese, afterward said that there are reasons to feel that the factors pushing inflation up will become moderate in the course of time.
A Split in the ECB?
It should be mentioned that an Executive Board Member of the European Central Bank, Isabel Schnabel, said that inflation would be high for a longer time than is anticipated. Other comments coming from her, such as when she said increasing interest rates would not decrease the price of energy, are part of the challenges facing hawkish policy advocates at the European Central Bank.
In the same class as Schnabel's were statements from Joachim Nagel, a Board Member of the Bank and President of the German Central Bank, Bundes Bank. He was quoted to have said that the first steps to be taken would be ending bond-buying, then it would be right to raise interest rates in 2022.   
In the middle of all these, the American Treasury bond yields continued to be sidelined following its drop from the highest points since July of 2019 July as the stock market in Europe and the U.S declared losses.
Importantly, the U.S inflation report for January will be of high value, taking into consideration the hopes around the Consumer Price Index report.